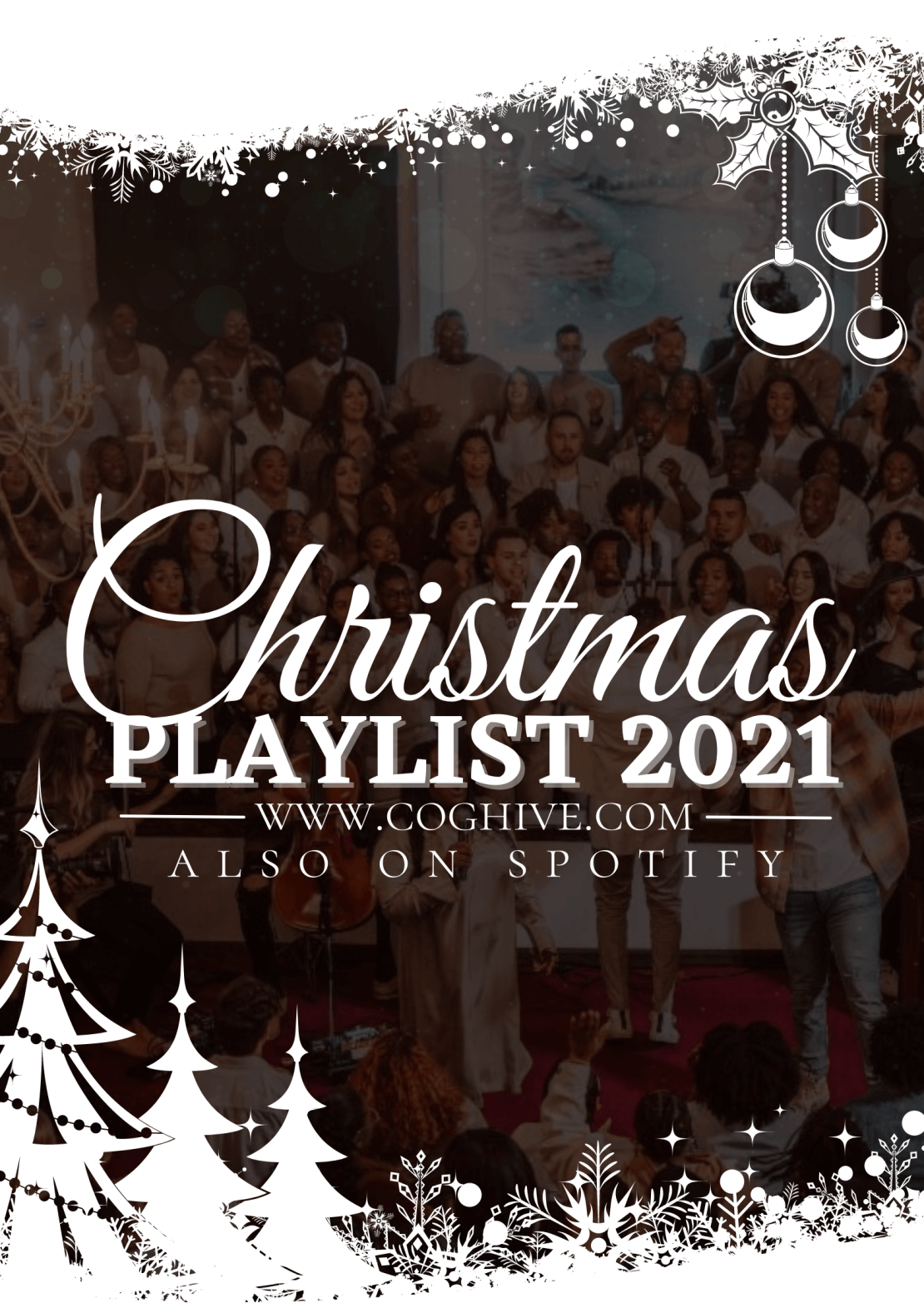 [Download] COGHIVE CHRISTMAS PLAYLIST 2021
Today 3rd December, COGHIVE unveils her 2021 Christmas Playlist: Her 5th in an amazing array of playlists over the years that has left our avid audience enamored and in sync with the rhythm of the season.
CHRISTMAS, The season of Joy, Love, Excitement and musing over God's grandiose act of Love to Mankind, which was all personified in Little Baby Jesus.
A season flavored with multifarious ballads, Carols and other intriguing forms of musicals and poetry and as usual, we have taken our time to curate our playlists from latest christmas albums.
Our 2021 Christmas Playlist is basically a compilation of some very latest delightful Christmas songs from ingenious artists and bands who graced us with top notch musicals which includes renditions from: Phil Wickham, Brandon Lake, Pentatonix & Lindsey Stirling, for King and Country, Chris Tomlin, Cece Winans, CAIN, Chandler Moore & Maverick City and extraordinarily SIA amongst others.
Frankly, we were left in awe with the degree of acceptance, recognition and traction we got from our previous playlist and we couldn't be more thankful.
It has no doubt raised the bar, We're confident you, your family & friends will be blessed abundantly as we await your feedbacks from this 2021 PLAYLIST.
Finally, We pray the aura of the season never elude you and your family.
Feliz Navidad! And a mind blowing new year in advance.
DOWNLOAD OR STREAM BELOW
COGHIVE CHRISTMAS PLAYLIST 2021
ZIPPED FILE DOWNLOAD : HERE
| | |
| --- | --- |
| 1. The Prayer – Pentatonix | Download Mp3 |
| 2. Evergreen – Pentatonix | Download Mp3 |
| 3. Little Drummer Boy – for KING COUNTRY | Download Mp3 |
| 4. O Come O Come Emmanuel – Chris Tomlin | Download Mp3 |
| 5. Christmas Baby Please Come Home – CAIN | Download Mp3 |
| 6. Christmas Is Coming – CAIN feat Mac Powell | Download Mp3 |
| 7. Wonderful – CAIN feat Steven Curtis Chapman | Download Mp3 |
| 8. Forever and Ever Amen – Brandon Lake Phil Wickham Maverick City Music | Download Mp3 |
| 9. Over The River – Pentatonix ft Lindsey Stirling | Download Mp3 |
| 10. I Saw Three Ships – Pentatonix | Download Mp3 |
| 11. We Three Kings – We The Kingdom & Tommee Profitt | Download Mp3 |
| 12. Light Of The World Sing Hallelujah – We The Kingdom | Download Mp3 |
| 13. Silent Night Heavenly Peace – We The Kingdom, Dante Bowe, Maverick City Music | Download Mp3 |
| 14. Mele Kalikimaka – Leslie Odom Jr feat The Walls Group, Michea Walls | Download Mp3 |
| 15. O Holy Night – Chris Tomlin, CeCe Winans | Download Mp3 |
| 16. Christmas Day – Chris Tomlin, We The Kingdom | Download Mp3 |
| 17. Snowman – Sia | Download Mp3 |
| 18. Noel – Lizzie Morgan, Mav City Gospel Choir | Download Mp3 |
| 19. Revelation 19 1 – Naomi Raine, Mav City Gospel Choir | Download Mp3 |
| 20. What Christmas Really Means – Temela Mann | Download Mp3 |
| 21. Best Part – Naomi Raine, Chandler Moore & Mav City Gospel Choir | Download Mp3 |
| 22. Underneath The Mistletoe – Sia | Download Mp3 |
| 23. O Holy Night – Melvin Crispell III Mav City Gospel Choir Maverick City Music | Download Mp3 |
| 24. O Come All Ye Faithful – CAIN | Download Mp3 |
| 25. We Wish You A Merry Christmas – Pentatonix | Download Mp3 |
| 26. Snowman (Snowed In & Slowed Down TikTok Remix) – Sia | Download Mp3 |