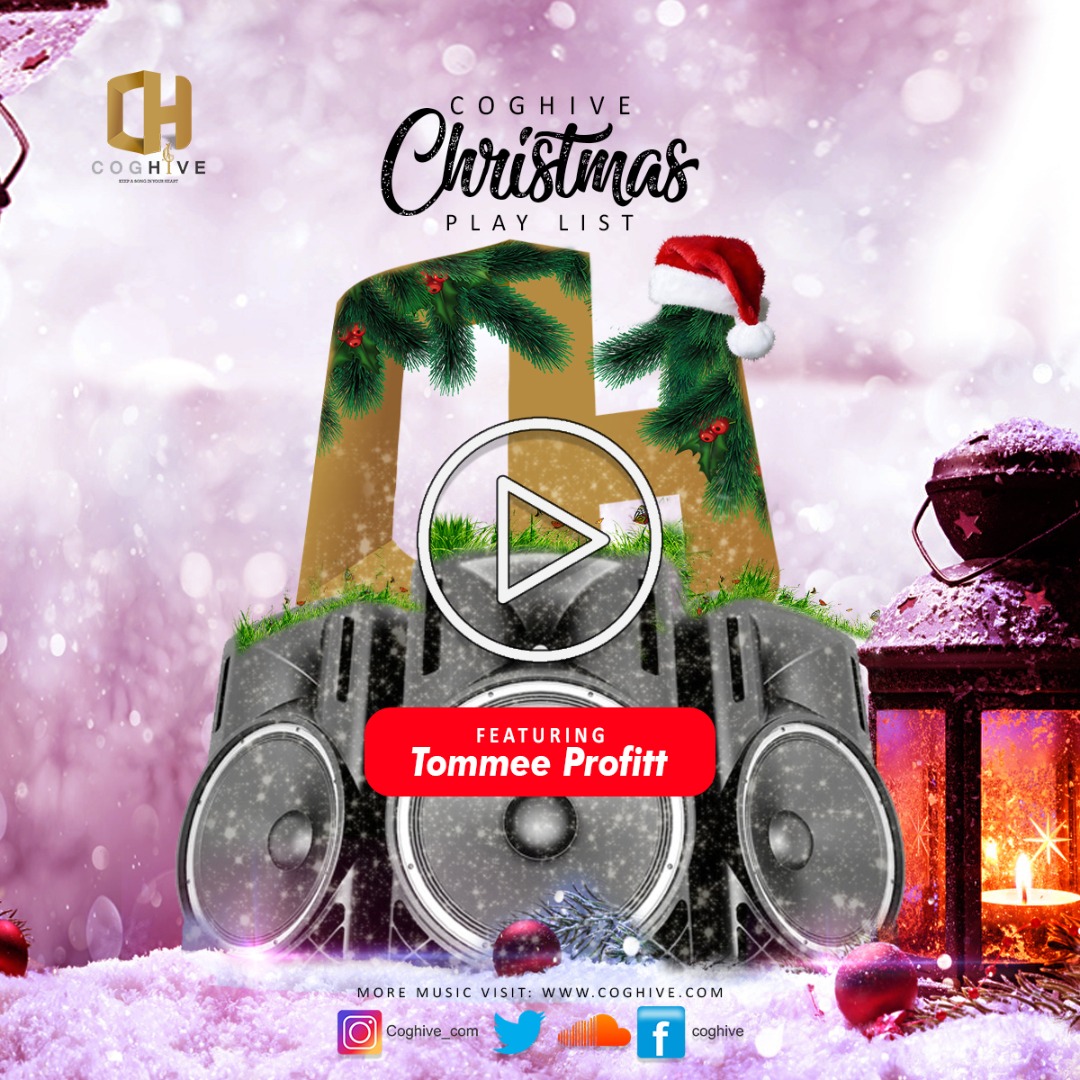 Download Mp3 – COGHIVE CHRISTMAS PLAYLIST 2020
Yes! you know what time it is again, CHRISTMAS : The season of Joy, Love, Excitement and musing over God's grandiose act of Love to Mankind which was all personified in Little Baby Jesus.
Christmas seasons are usually sauced with multifarious ballads, Carols and other intriguing forms of musicals and poetry.
As usual, Coghive is adding her own flavor to the season by releasing her 2020 Christmas Playlist, A compilation of some very latest delightful Christmas songs from ingenious artists and bands who graced us with top notch musicals which includes renditions from: Phil Wickham, Carrie Underwood & John Legend, Pentatonix, for King and Country, Lindsey Stirling, The McClures, PJ Morton, Leslie Odom Jr. And most importantly, our specially featured music man Tommee James Profitt  who pulled an absolute beauty on his album The Birth of a King.
We hope our PLAYLIST blesses you abundantly as we can't wait to hear your amazing feedbacks. We pray the ambiance of the season never elude you and your family.
Feliz Navidad! And a mind blowing new year in advance.
ZIPPED FILE DOWNLOAD : HERE