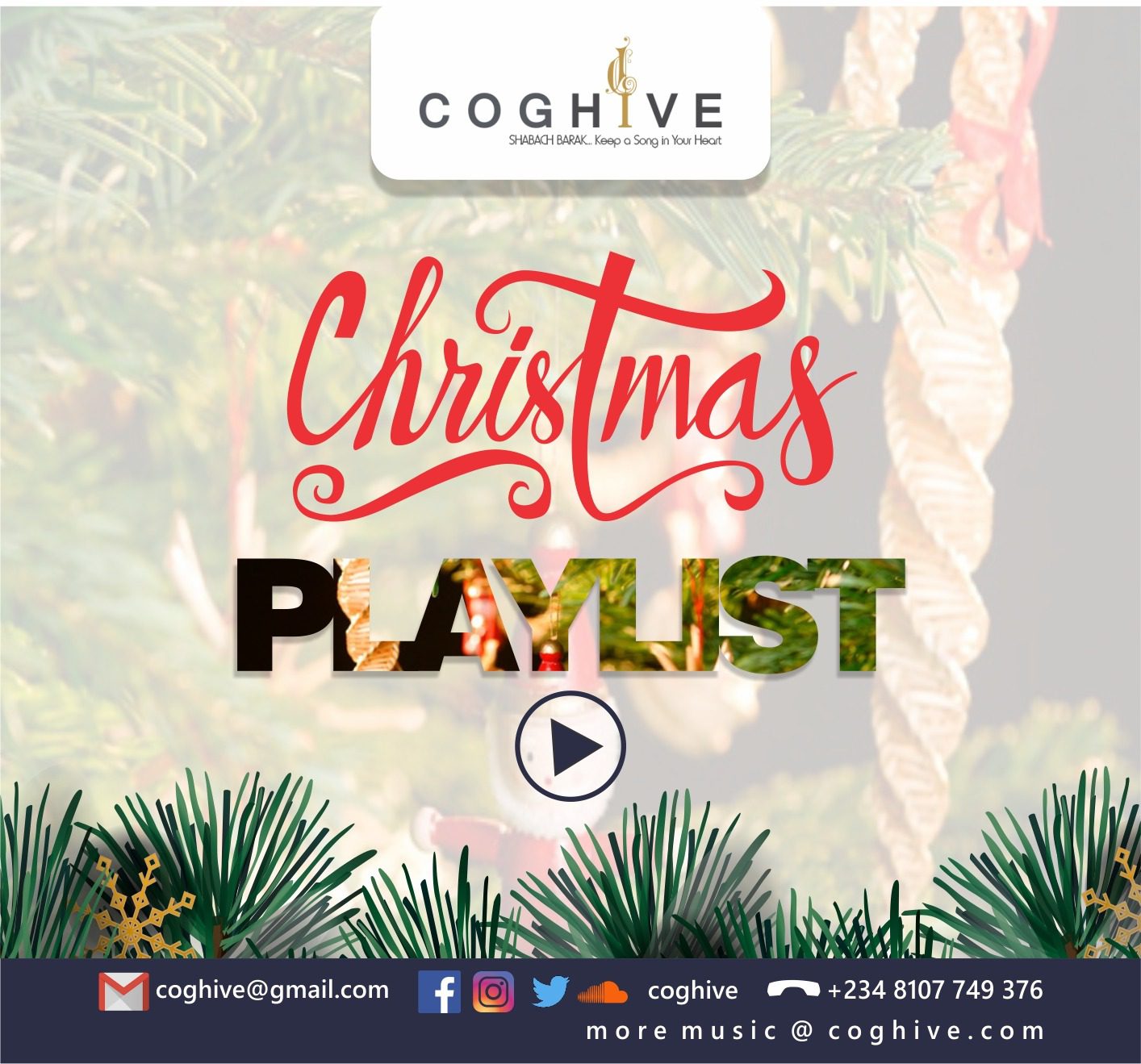 COGHIVE CHRISTMAS PLAYLIST 2018
Irrefutably one of the elements of Christmas, the epic feeling derived from the numerous carols and symphonies all in herald of little baby Jesus.
Once again we at Coghive have taken it upon ourselves to release a playlist containing various songs from high profiled latest Christmas albums and singles from intriguing artists which include For King and Country, 116, The Walls Group, Ccioma, Tasha Cobbs, Hillsong and others to keep you in tune with the rhythm of the season.
We wish you a merry Christmas and a blessed new year in advance.
Download and Share :
Click HERE (165mb) for the complete zipped file of the playlist Or You can download individually;
1. Carol of the Bells – Tommee Profitt
DOWNLOAD
2. Little Drummer Boy – For King and Country
DOWNLOAD
3. O Come, O Come Emmanuel – For King and Country
DOWNLOAD
4. Jesus oh what a wonderful child – The Walls Group
DOWNLOAD
5. Baby Boy – For King and Country
DOWNLOAD
6. Deck the Halls – Pentatonix
DOWNLOAD
7. O Holy Night – Tasha Cobbs Leonard
DOWNLOAD
8. You Are Our Joy Christmas – Jekalyn Carr
DOWNLOAD
9. Elu Agogo – Florocka
DOWNLOAD
10. This Is My Wish – The Walls Group
DOWNLOAD
11. Hosanna – Josh Garrels
DOWNLOAD
12. We Three Kings – Kirk Franklin
DOWNLOAD
13. Joy – 116 ft Trip Lee, Lecrae
DOWNLOAD
14. Silent Night – Hillsong Worship
DOWNLOAD
15. Glorious – For King and Country
DOWNLOAD
16. Hallelujah – Lindsey Stirling
DOWNLOAD
17. Jingle Bells – Pentatonix
DOWNLOAD
18. Hosanna – Christafari
DOWNLOAD
19. Carol Medley – Ccioma
DOWNLOAD
20. The Proof Of Your Love – For King and Country
DOWNLOAD