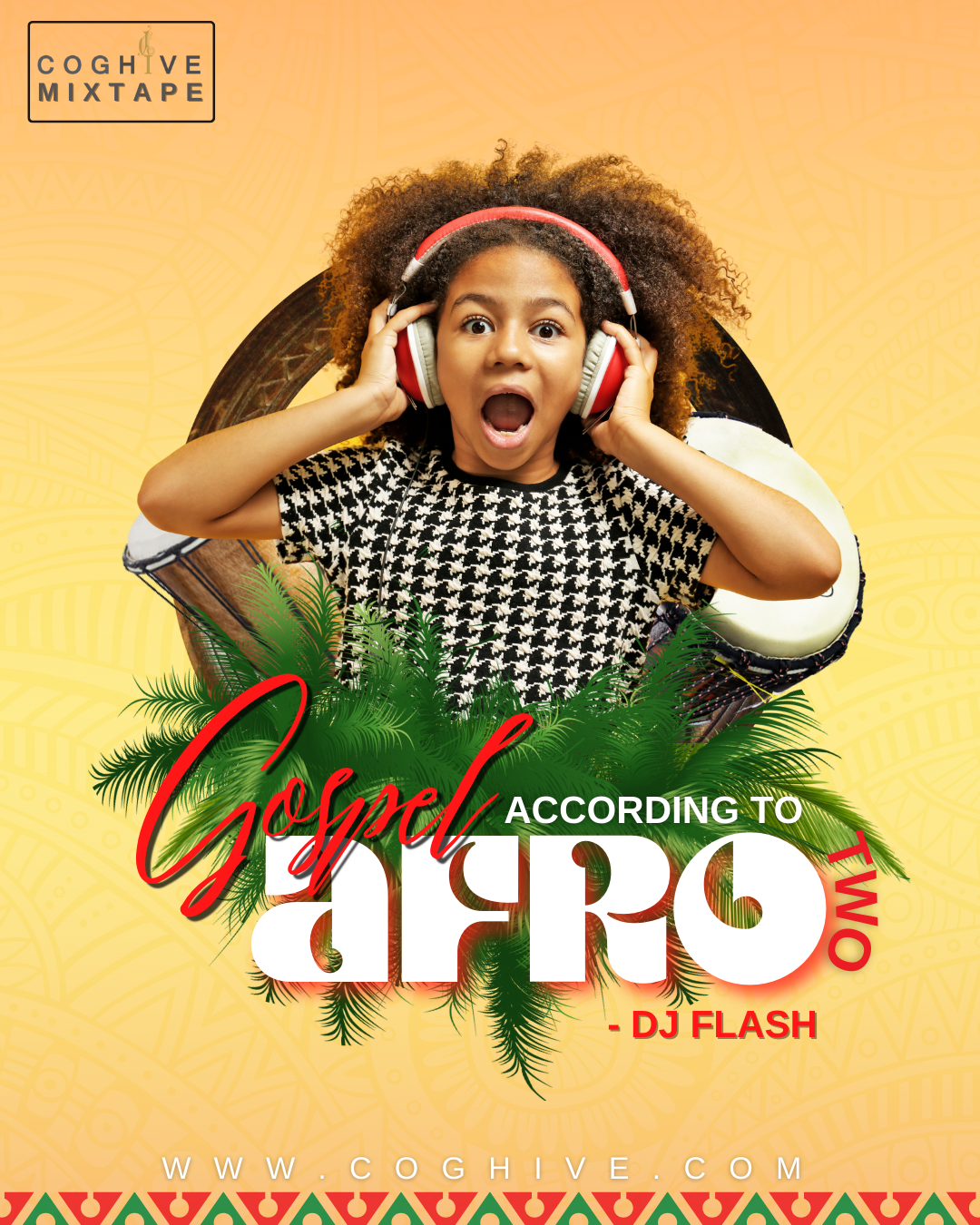 [Download Mixtape] Gospel According To Afrobeats 2 – Dj Flash X COGHIVE Media
From all of us at COGHIVE Media, our hearts are fit to burst with joy to finally announce the release of our much awaited second mixtape for 2022 titled GOSPEL ACCORDING TO AFROBEATS 2, featuring our very own DJ FLASH.
Firstly, A thousand thanks to all who supported, and even went over and beyond via various means and mediums with the release of our last mixtape GOSPEL ACCORDING TO AFROBEATS – Dj Flash X COGHIVE Media. We couldn't be more grateful for the outpour of love, May God's blessings never elude you all.
AFROBEATS is irrefutably heading for world dominance and the Gospel music sphere isn't taking a back sit. The Gospel Music Sphere has had amazing artists leveling up their crafts and giftings to excellently churn out enchanting melodies for God's Glory.
As music gatekeepers especially in the gospel space, we think we kinda owe our audience the juicy things happening in gospel music, Thus the need for our mixtapes.
GOSPEL ACCORDING TO AFROBEATS 2, is literally a continuation from our previous mixtape. We do hope you not only enjoy this mixtape but you also experience amazing manifestation of all the declarations in every song.
Listen & Download Mixtape Below (73mb)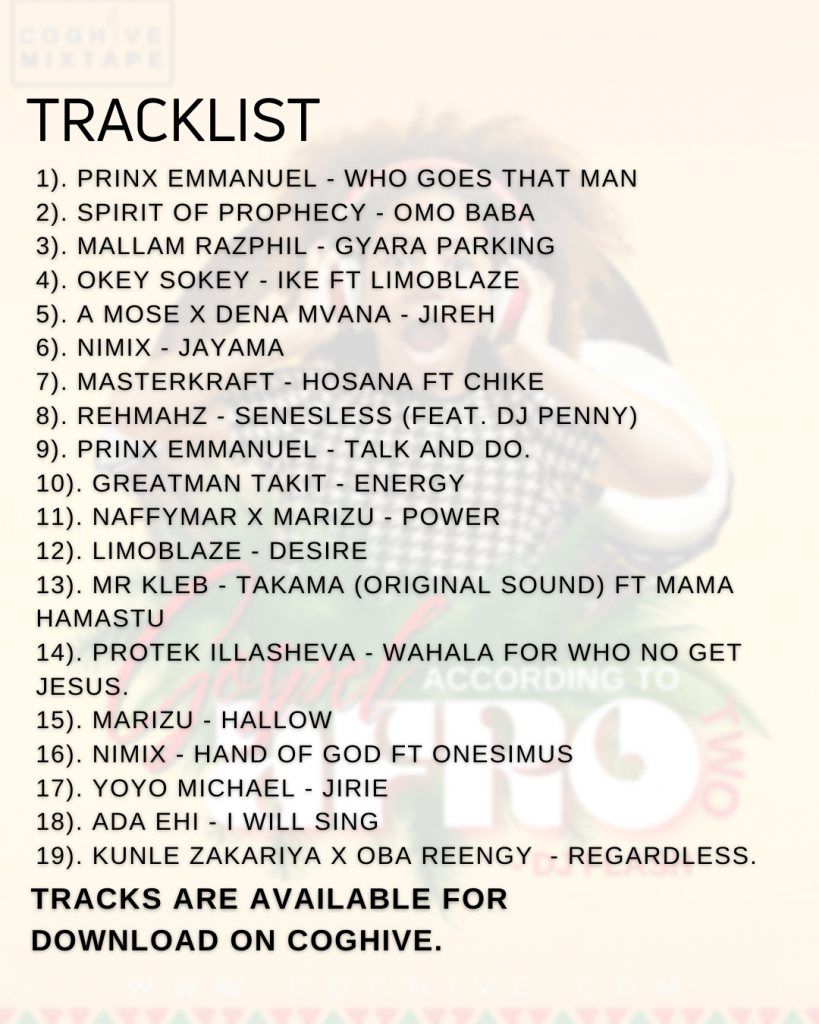 We have observed our audience always request for Tracklisting of our mixtapes. This time we have done better by even making our Tracklist downloadable for individuals interested.
We can't wait to hear your reviews.