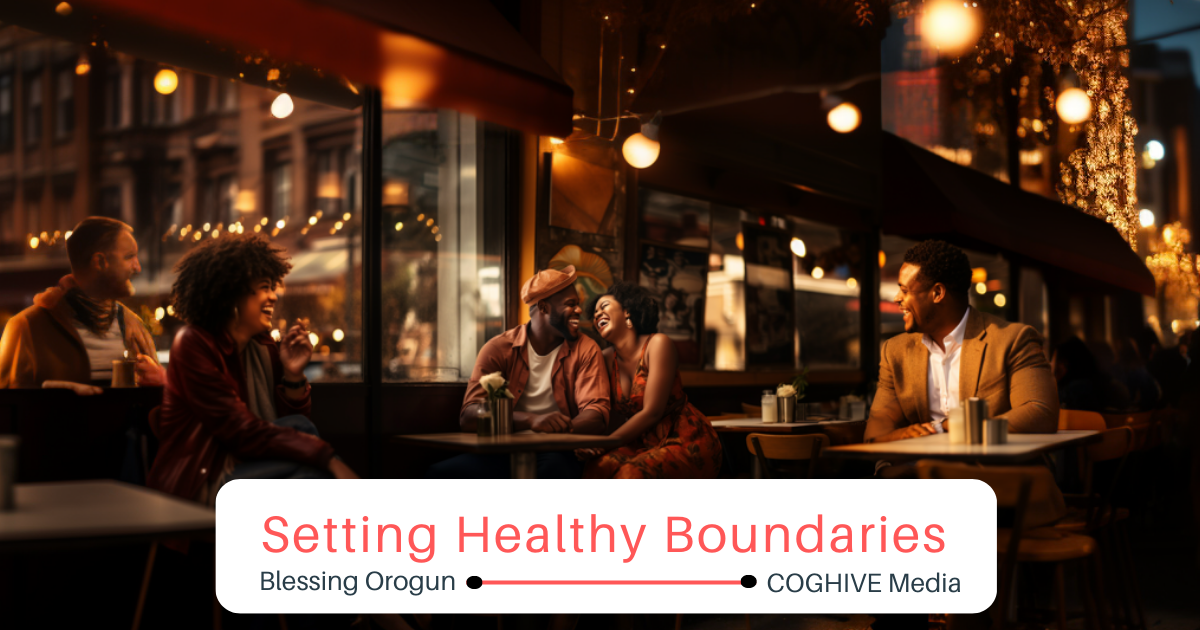 Setting Healthy Boundaries
The concept of having boundaries is often misunderstood as a lot of people mistaken it for selfishness. But setting healthy boundaries is a form of self-care and self-preservation. For instance, you do not build a house without doors. You install doors and even an alarm system in order to protect yourself, your space, the valuable items you have and your privacy as you live in the house.
You also do not give just anyone access to your home. They must have earned your trust and they must mean something to you in order for them to be welcome into your home. You also have rules or a modus operandi which people that come into your home have to follow (e.g., no shoes in the home). That being said, boundaries are supposed to keep people in, not out.
We live in a 'dog eat dog' world where people prey upon others. The takers do not know when to stop and will squeeze and wring out everything you have leaving you dry if you let them.
That is why setting healthy boundaries is not just important, but crucial to maintaining peace and stability, being the best version of yourself and having great relationships.
In order to set healthy boundaries, you have to first understand who you are and the values you uphold so that you can know how best to preserve yourself. One of the fundamental needs of humans is respect and when people honour our boundaries, it makes us feel loved and seen.
You teach others how to treat you by what you continually tolerate or don't. If you keep allowing people to walk over you, they'll keep seeing you as a doormat that they can use anyhow.
There are certain spaces you shouldn't be in or scenarios that shouldn't have occurred if you had set healthy boundaries and been firm about them. So, you have to set your face like a flint when it comes to your boundaries.
Also, don't be naïve. You have to protect your boundaries because people will test you. They will want to see how far they can go and what they can get away with. So, be on the alert and stand your ground.
People who genuinely love you will not intentionally cross your boundaries and hurt you. These are the ones who deserve access to your heart and space because you know that they have only your best interests in mind.
You might think that you're being nice by not setting firm boundaries, but if you keep letting everyone dump their baggage on you, in due time, you'll burn out and become resentful which is not a good place to be. It is okay to say no to certain things and people and that don't make you a bad person.
On the contrary, it is when you take care of yourself and take the time to pour into yourself that you're better equipped to help others.
Putting boundaries in place is how you empower yourself and teach others to treat you. The people who don't respect your boundaries are not your people and when you know this, your life will become much easier.