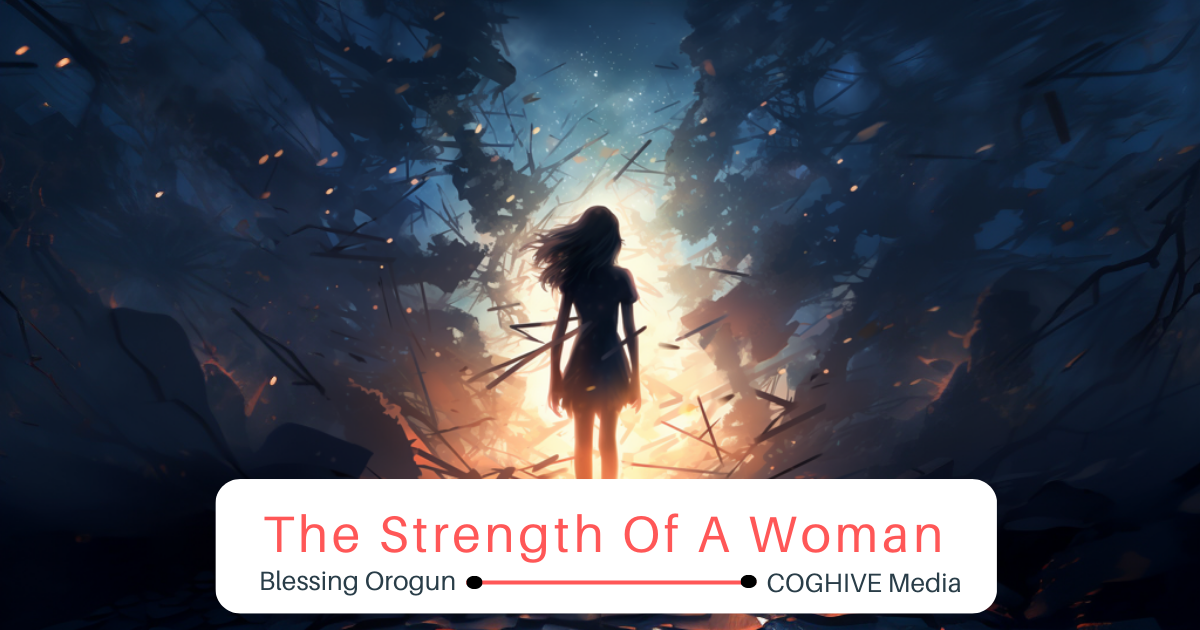 The Strength of a Woman
The human mind has always been fascinating to me. The way it works and how it processes things or events is yet to be fully understood.
The most outstanding thing is how no two minds are precisely the same. While there are similarities, there are also stark differences.
Growing up, I used to think that the mind was situated in the chest region, possibly close to the heart, because of the immense power I had come to know that the mind possessed. But as I became more mature, I learnt that it is situated in the brain.
As unique as every human mind is, so is every woman; different in body size, skin tone, exposure, capabilities, intellect and interests, yet still amazingly incredible. The strength a woman possesses cannot be adequately quantified with the use of words. It is best observed, absorbed and taken in. It can be likened to a magnificent work of art that always leaves you in awe.
Is it the way she brings life into the world? Just the other day, we were told about one of our workers who fainted as she witnessed the vaginal delivery of a woman in the labor ward for the first time. Whether vaginal delivery or via caesarean section, it takes great strength to go through childbirth.
Or is it her multitasking ability? She can be a career woman, an entrepreneur, a home keeper, a great mother and a dutiful wife all at the same time. Little wonder, she accomplishes whatever she sets her mind on.
She is soft and delicate but this should not be viewed as a weakness. It just means she has this strength that shouldn't be underestimated. It might take some time to get through the rock, but like water, she always finds her way. She is exceptionally determined about everything and this sustains her. Even when she tires, she finds the means to be refreshed and gets back up.
Another great power of a woman is her intuition. She often always knows when something will be right or wrong. The world doesn't always play fair to her and this might be why she was blessed with this incredible intuitive power. Could this be an evolutionary survival instinct? A woman who does not ignore her intuition is wise. It prevents her from being easily manipulated and it often keeps her from harm.
A woman is elastic. There is no telling what she can endure and what she cannot. She can move to the ends of the earth if she has to. She is adaptable, creative and ingenious. But like every elastic, she has an elastic limit and a breaking point and you do not want to be on the wrong side of her fury. If you have doubts, watching Tyler Perry's "Diary of A Mad Black Woman" should be proof enough.
A woman's strength isn't something to be feared, but to be encouraged. Over time, she has been put down and relegated to the bottom but times are changing.
Everyone is coming to the realization that the woman is a valuable asset to society. She has more opportunities for growth and development. Unlike in the past, she is more visible and her voice is now louder. She knows her rights and demands to be treated fairly.
The strength of every woman is as unique as every mind. It is non-exhaustive and this piece cannot fully capture all it encompasses. But one thing that remains common to every woman is that her strength lies in fully embracing her femininity, recognizing its purpose and being that which she has been called to be.
This calling is different for every woman but there's no limit to what she can attain once she has found her path. The woman is on a journey, and this strength that she has been blessed with will always enable her to thrive.