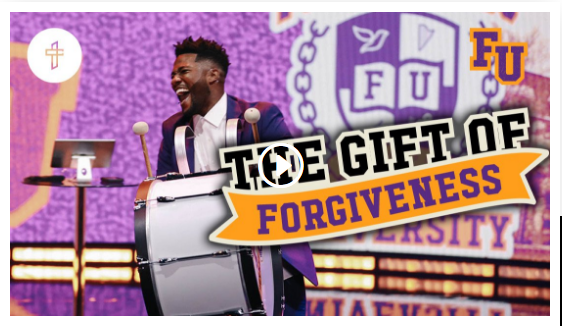 [SERMON] Forgiveness University (Part 1) – Michael Todd
Forgiveness University (Part 1) – By Lead Pastor Michael Todd of Transformation Church Tulsa, Oklahoma USA.
Transformation Church started a brand new series called, "FU" or "Forgiveness University." Online classes are now in session and we are ready to learn about forgiveness.
This week, Pastor Michael spoke about the gift of forgiveness and the effects of offence. If you are having trouble letting go or if your past offences are continually weighing you down, this message is for you!
Watch / Download Audio Below
Join Transformation Church for service online every Sunday at 11am (CST) and weekly for NoonDay Prayer at 12pm (CST).
If you received Christ through this message, text SAVED to 918-992-7623.
They would love to hear how God is touching your life through this ministry! Share your story by emailing [email protected]!
If you would like to support TC financially you can give through the TC app, or online through our website by clicking here https://transformchurch.us/give/. Text 'TCGIVE' to 77977 to give using your mobile device.
If you need prayer, email [email protected]!
For more information about Transformation Church, visit transformchurch.us or follow them on their social media platforms below.
Facebook || Instagram || YouTube