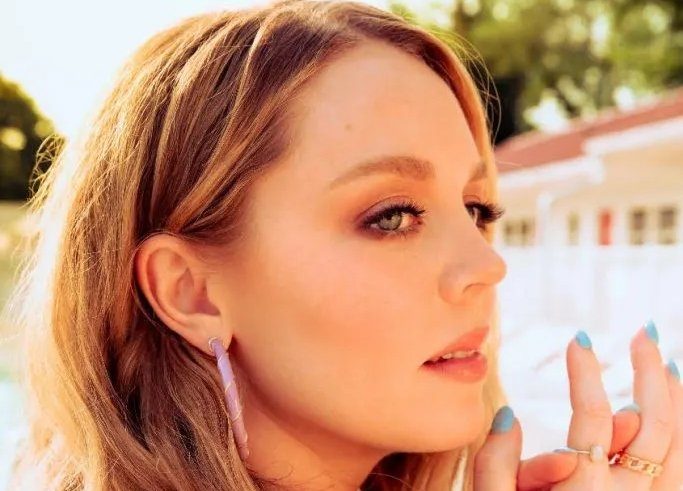 Sarah Reeves Unveils Romantic "Wanna Be Here"
Curb | Word Entertainment pop artist, songwriter and producer Sarah Reeves unveils romantic wedding-ready track "Wanna Be Here" today (3/17) — listen HERE, and watch the accompanying action-packed cinematic visual HERE. The commitment-heavy song is slated to appear in the upcoming Hallmark Channel original movie, A Winning Team, which stars Nadia Hatta and Kristoffer Polaha and is set to premiere tomorrow night, Mar. 18.
Reeves pledges a forever kind of love on "Wanna Be Here," a poetic piano ballad from her impending studio album, due later this year. Backed by a lush palette of strings, the singer's intimate vocal transports listeners into a sweeping romance that outlives anything the future might have in store. Reeves' head resides in the clouds, but her feet are firmly planted on the ground on the dreamy selection she penned with Taylor Drévan Hill, who also produced the orchestral-laden offering.
"Wanna Be Here" is Reeves' second new song to drop this year previewing her forthcoming full-length LP. She kicked off the year with "Jealousy," a dose of nostalgia that finds the songstress face-to-face with her younger self. Watch the retro music video for the cleverly written track HERE. Earlier this week, Reeves debuted new music at a showcase at SXSW in Austin. Next week, she'll continue sharing her fresh recordings at MUSEXPO in LA.
Wanna Be Here – Sarah Reeves
Stream or purchase "Wanna Be Here" HERE.