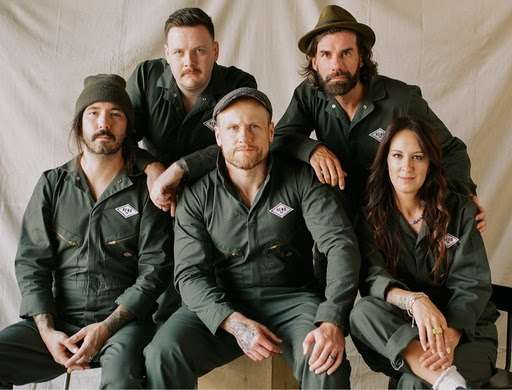 Rend Collective Drops 'Hallelujah Anyway' EP
New music is here from Rend Collective. Today, the worship band from Northern Ireland drops the EP Hallelujah Anyway, featuring two new versions of their current single of the same name, along with three previously unreleased songs – "Homesick," Beggars To Kings," and "Let It Roll (Live)".
Additionally, a deluxe version of their 2022 album Whosoever, also drops today, featuring the new songs also included on the EP.
"We've always felt like our songs don't really come alive until we hear the church sing them back to us, and over the last year, we've heard thousands of people making 'Hallelujah Anyway' their anthem, striking a match of hopeful worship in the midst of heartbreak and chemo and all kinds of traumatic situations," the band collectively shares.
"We also wanted to give you a window into our studio experience," they add. "We wrote and recorded with our mate, Matt Maher, and when we heard his amazing vocals all over 'Hallelujah Anyway' in the writing room, it felt like you needed to hear it too! Thank you for making 'Hallelujah Anyway' such a special and significant song in our catalogue – we hope you feel the same way."
To date, the five members of Rend Collective have more than 750 million career streams, a No. 3 Billboard Top Christian / Gospel album debut with their album Choose to Worship, a Top 5 radio single with "Counting Every Blessing," and an RIAA Gold and Platinum single with "My Lighthouse." As an authentic worship experience, Rend Collective desires to continue to spread its music message around the world.
Rend Collective Drops 'Hallelujah Anyway' EP
Stream & Enjoy
Throughout February up until the end of May, the band will embark on their Campfire: The 10th Anniversary Tour, visiting the U.K., Ireland, and the U.S. for 34 dates.