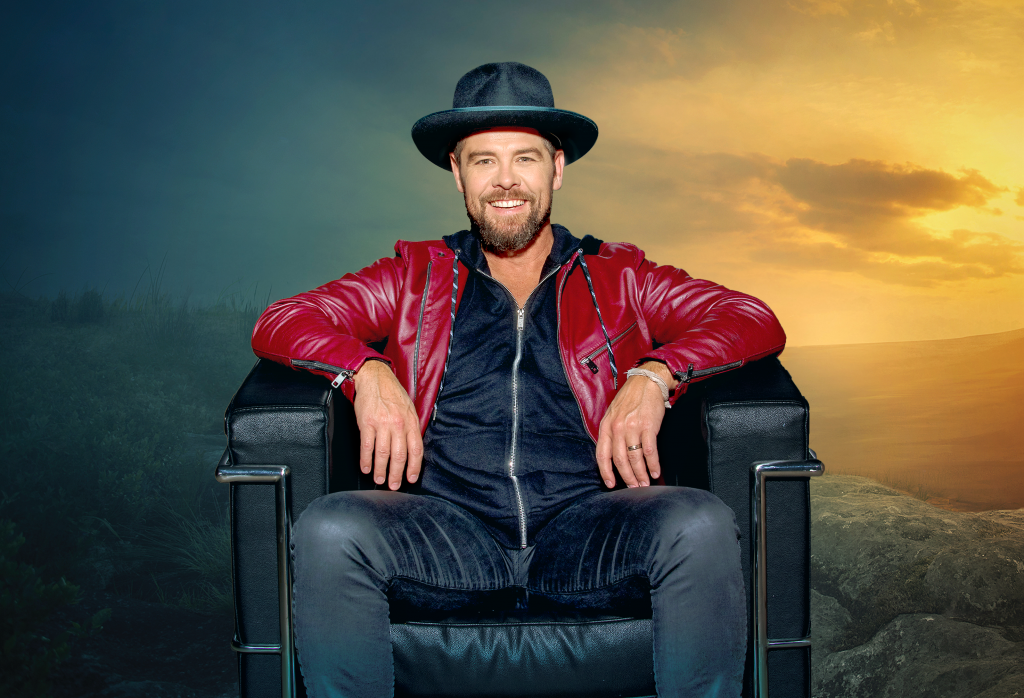 Jason Crabb Unveils New Album 'Good Morning Mercy'
Two-time GRAMMY and 23-time GMA Dove Award-winning artist Jason Crabb releases his highly anticipated new project, Good Morning Mercy, available today from Red Street Records.
This collection is filled with songs that aim to uplift and encourage our journey with Christ, showcasing Crabb's unique blend of musical styles while showcasing his power-packed, convicting vocals.
The album offers a diverse selection of tracks, with "Good Morning Mercy" taking the lead, reminding the listener about God's grace and redemption, "God Can Use A Broken Man," "That's Why I Live This Way," "Its Gonna Rain," and "When I Say Amen" (featuring Rachel Wammack), among others. Together, these songs create a captivating tapestry of hope, resilience and inspiration that defines the album's essence.
A highlight of the album is the GMA Dove Award-winning duet version of "Good Morning Mercy," featuring the renowned country star Dylan Scott. This collaboration bridges genres, bringing together the best of gospel and country music in a moving and memorable way.
The project's title track became a fast-rising favorite among Crabb's audience and gained him new attention as well. The original release of "Good Morning Mercy" became a hit at Christian radio and in concerts, as well as garnering millions of streams on multiple platforms.
Then, the epic collaboration of Crabb and Scott further propelled the song's popularity, with the song being featured by People.com with an exclusive video premiere, CMT, Country Now, along with a host of other media outlets.
The collaboration was then honored with the GMA Dove Award for Bluegrass/Country/Roots Recorded Song of the Year during the 54th annual awards ceremony earlier this year.
Stream & Enjoy
And now, Jason is excited to release this full collection of faith-fueled, inspirational songs.
Jason Crabb comments, "This project is truly a labor of love and a testament of faith. Each song on it is a story – stories about hope, healing, and the incredible mercy that we're blessed with every day. I poured my heart and soul into this, drawing from my own walk with God with the prayer that it would make a difference.
I'm grateful for the way the Lord has moved in my life and that he allows me to do what I do. Every step of this journey, I've felt God's hand upon it, shaping these songs into messages of faith and encouragement. For me, it's all about sharing God's love through my music, and I'm so thankful that He has given me this opportunity to do just that once again with this new collection of songs."
Jay DeMarcus, owner of Red Street Records and producer of the project, says: "Listeners are absolutely going to LOVE the Good Morning Mercy album! Jason Crabb is not only an incredible artist but a great friend, and I'm so proud to have worked with him on this project. I can't wait for the message behind this powerhouse project to be shared with the world!"
Good Morning Mercy is more than just a new project; it's a journey through faith, struggle, reminding the listener of the hope and grace we find in Jesus Christ. Fans old and new will find something to connect with in this collection of deeply personal and spiritually uplifting songs.
The album is available for purchase and streaming on all major platforms starting today. Don't miss this extraordinary musical experience from one of gospel music's most beloved artists.