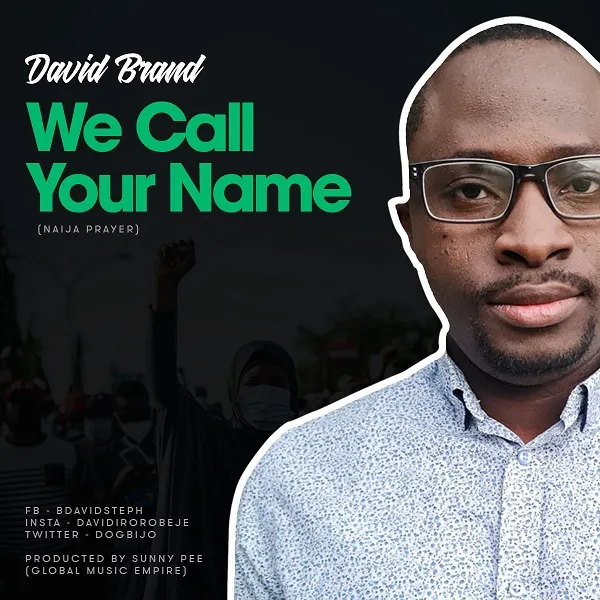 [Music] We Call Your Name – David Brand
"We Call your Name" is David Brand's debut single, a danceable and prayer-filled lyrical platinum inspired by the Holy Spirit. This was after months of deep musing and groanings about the state of his country, Nigeria, deepened by the painful ordeal of the Nigerian youths during the 'ENDSARS' protests.
David Brand communed with God on the night of 14 February 2022, asking Jehovah to intervene in Nigeria. And no sooner than later, the Lord inspired this song on April 1, 2022, while he was worshipping on his piano. As he puts it, "I heard from within me, Jehovah! We call Your Name'' and the rest of the lyrics came through as the Lord granted access into His vineyard of praise and worship.
David Irorobeje Ogbijo, Stage Name David Brand, is the 5th of 8 children born to Late Sgt. Godwin Onorume Ogbijo and Mrs Christiana Tiro Ogbijo of Emede in Isoko South Local Government Area of Delta State. He is a Nigerian-trained medical practitioner with varied talents. He is an author (just published The Winding Paths, available on Amazon.com), a public speaker, an anointed preacher of the Gospel, a songwriter and a minstrel. He is married to Dr (Mrs) Faith Onyekachukwu Ogbijo and they are blessed with two boys, Kendric and Keran.
Listen To "We Call Your Name – David Brand" Below