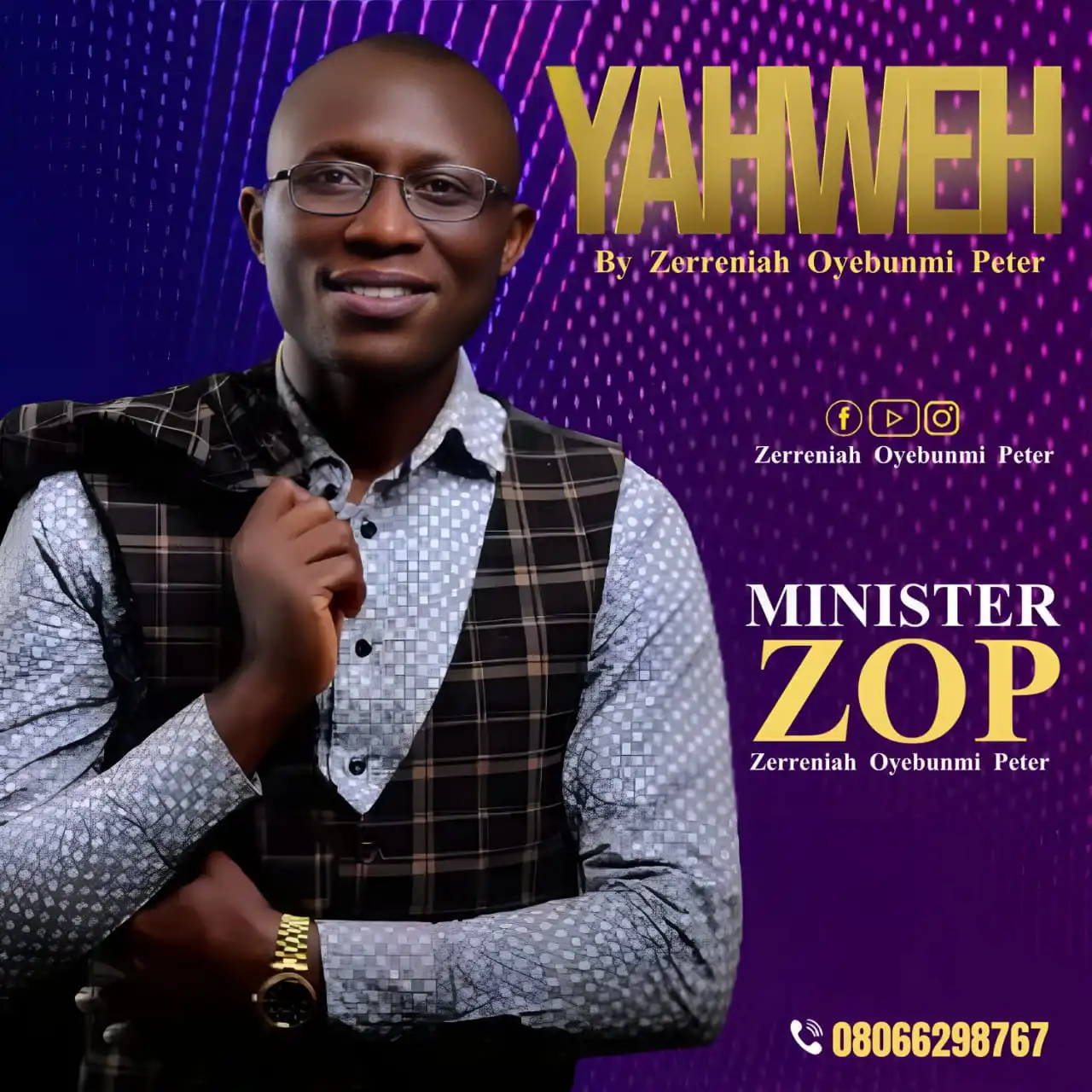 [Music] Yahweh – Minister Zop
Nigeria gospel music artist Zerreniah Oyebunmi Peter aka ZOB is out with his inspirational worship chant single titled YAHWEH.
Mr. Zerreniah Oyebunmi Peter hails from Oyo state Nigeria and he has been into music ever since he was 18 years of age he started out at his local church choir back then at his hometown at Arowomole baptist church in Ogbomosho, Oyo state. And ever since then up till date has been consistent.
He is a member of the redeemed Christian church of God (Ph Nigeria. He is married to Mrs. Pretty Oyebunmi and they both have 2 kids for now.
The song Yahweh is a powerful inspirational worship chant song that genuinely describes the Greatness of God's mightiness towards us his children here on earth.
The song YAHWEH was carefully composed and written to please its listeners with its powerful chants that will help stare the atmosphere.
Song was produced by Joshia.
Listen To " Yahweh – Minister Zop" Below