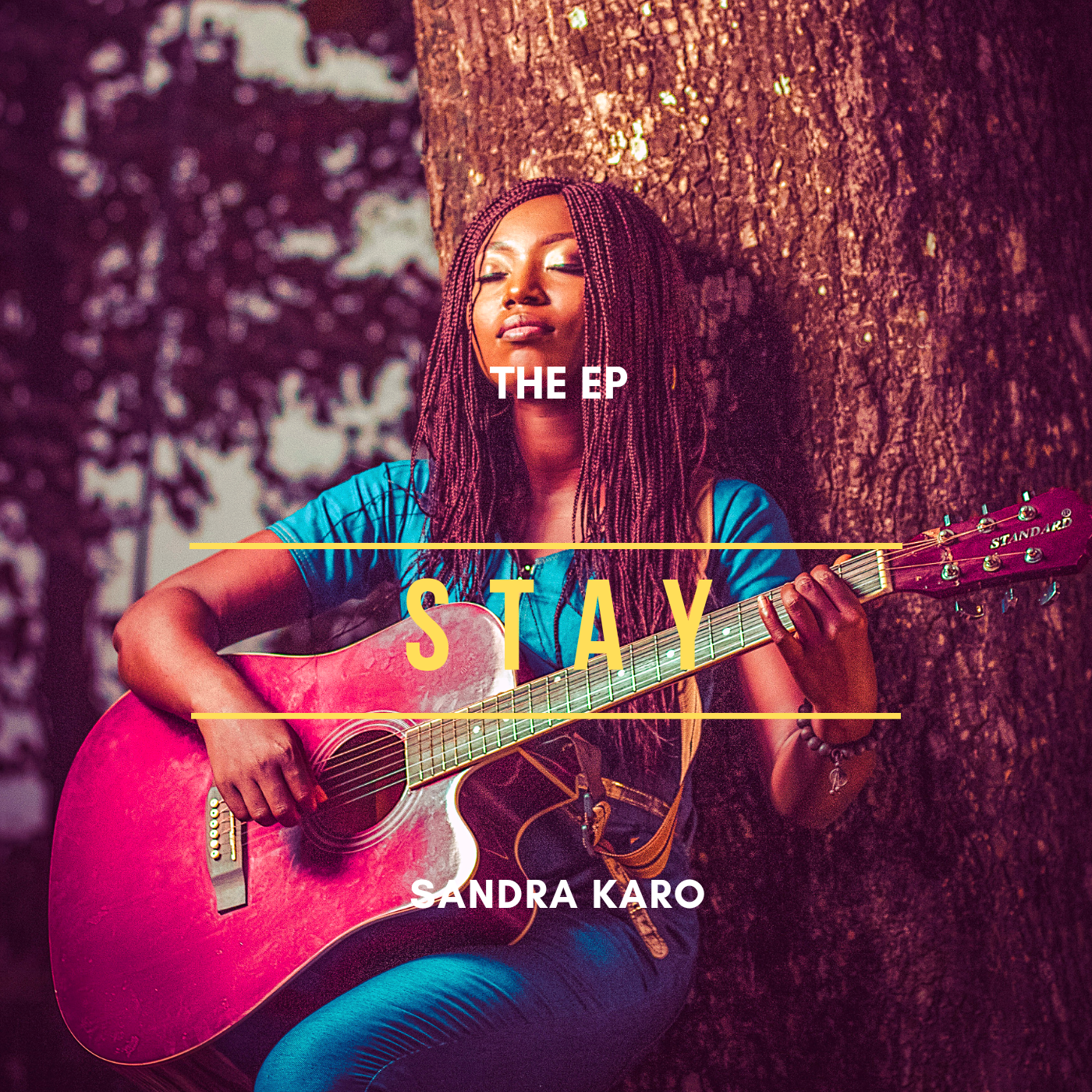 [Ep] Stay – Sandra Karo
Born Sandra Osamuyimen Omokaro, populary known as Sandra Karo; a Singer, Composer, Songwriter, Founder and Co-Director of Deestinct Music Company, the sole proprietor of Deestinct Records.
Following the release of her three singles, it was time to share with the world songs gotten from the place of worship and surrender and thanksgiving.
"I have been writing songs for a while now and never get to share them but this is a journey to follow my heart and never stop and i felt God saying its time, there was actually no point holding back these songs from blessing people", Sandra said.
While sharing about what inspired the title of the EP "STAY", she said;
"i had an experience with the Lord way after the songs were ready, and it was a moment when i asked Him the title of the Ep. It was a pull to stay with Him and tho it might seem tough, i have to keep being with Him and these songs summerizes the whole essense of my being".
Sandra's wealth of experience in music has spanned for over 25 years. Born at the dawn of the 90s in Benin city, Nigeria. Sandra Karo was always renowned as the girl with the 'tiny sweet voice' this label
grew and was appreciated by all and sundry. She grew up in a music loving family, which helped birth the inherent gift of singing and playing of various musical instruments. She took her love for music to
another level when she became an enthusiastic chorister as a child in her home church, She never looked back ever since, as she continues to serve in various capacities in music groups while building a career ministry out of it.
Her first professional debut single was in 2016, titled 'Your Love' it was a great song for the young Sandra Karo, she further went ahead to drop her second single 'Chimamaka' in 2017. She enjoyed good airplay and had series of performances with it, before she did a cover of the Christmas song 'This Little Child' in 2018 and 2019 she released her latest single "We Cry Out" which went ahead to yield the recognition that Deestinct Records deserves, as it gave voice to the previously released songs in her collection.
Testimonials and accolades have since then poured in on what gift; Sandra Karo is to the body of Gospel music in Nigeria and the world over.
Sandra Karo is deeply loved and celebrated as a devoted sister, friend and lover of people. She is God's beloved. It is her desire to be a worshipper with a difference.
Stream/Listen Below;