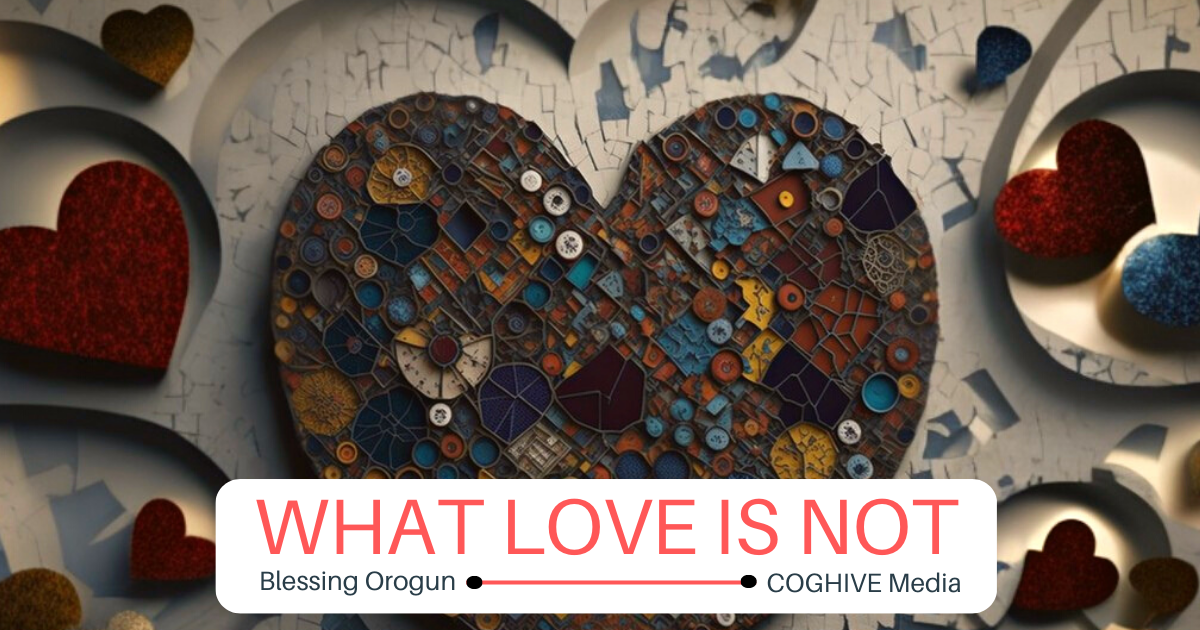 What Love Is Not
The word 'love' has been misconstrued to the point where it is increasingly difficult to discern genuine intentions. Many people have distorted notions of love, and they often impose their views on others. However, here are four things that love is not:
1. Love is not tyranny.
Love does not delight in evil. It doesn't intentionally inflict pain or find pleasure in causing suffering to its object of affection. Love is not a cruel taskmaster or a dictator. Instead, it embodies kindness and patience. It brings out the best in you, rather than diminishing your true self. Love doesn't treat you as subordinate or inferior. It doesn't bully you into conformity or punish you for holding different perspectives.
2. Love is not manipulation.
Love is not selfish; it does not insist on its own way but always upholds what is right. It is straightforward and honest, not confusing or indecisive. With love, you don't need to question where you stand; it consistently reassures you. Love is not coercion; it doesn't force you to compromise your morals or core values to prove your worthiness. It never belittles, objectifies, or threatens you to gain control. Love is trustworthy, devoid of deception or mind games.
3. Love is not settling.
Love doesn't require you to compromise your core values or self-respect to be with someone. It goes beyond mere appearances; it prioritises you and meets your essential relationship needs. Love empowers you to know your worth and stand firm in your principles. You don't have to settle for less, as love treats you with utmost care and respect. It allows you to flourish and become the best version of yourself, never dimming your light due to another's insecurities.
4. Love is not a weakness.
Loving requires immense strength. It adds flavour to life and makes it worth living. A heart that experiences love is resilient. To both love and be loved is one of life's greatest joys. It takes courage to be vulnerable, opening yourself to another's gaze and acceptance. Love demands endurance, accepting the other person wholly and committing to them through thick and thin.
In conclusion, faith, hope, and love are powerful virtues, and love, in particular, holds a supreme place. By understanding what love is not, we can recognize authentic love and foster meaningful connections in our lives.