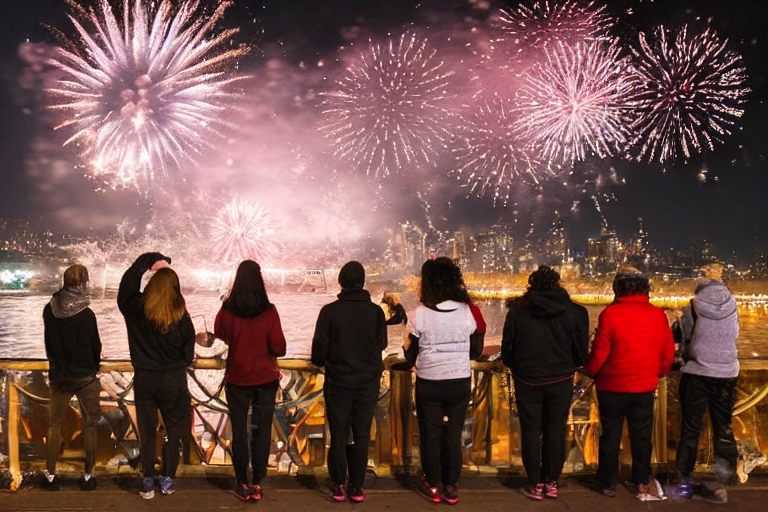 Navigating Through 2023 After Having a 2022 Full of "Shege"
"On the other side of a storm is the strength that comes from having navigated through it. Raise your sail and begin." – Gregory S. Williams
2022 must have been a great year for many but you can agree with me that a lot of us had our own share of "shege" served to us on a platter in different proportions. For some of us it wasn't just "shege" but for others it was "shege pro-max".
As if that wasn't bad enough, we saw a lot of good things happen to those around us that we were left wondering, "Na only me come this life to suffer?" And then we had to be happy for them and pay them compliments while suffering with our own woes.
All these can be a lot. Worse, if you attended a crossover service on the last day of the year and heard people testify of all the miracles and incredible things that happened to and for them throughout the last year. You might be plunged into depression and begin to ask yourself what sin you committed that was great enough for you to have experienced all of that pain, suffering and hardship that you begin to doubt if you can go through another year.
Automatically, some of us just switch to "survival mode", just barely getting by and settling for the bare minimum. But that's no way to live.
So how do you navigate through this new year and end it better than last year?
First of all, you have to take a chill pill and relax. Get outside of your head for a while. As Helen Keller says, "Although the world is full of suffering, it is also full of overcoming of it." I'm proud of you. You went through all of that suffering and you survived. You should be proud too. This is just a season of your life. It isn't your entire life and it will pass. Soon, it will all make sense why things had to happen the way they did.
And let's be honest, you had wins too, no matter how little they might have been. So, celebrate them. Most times we drown in the ocean of comparison that we fail to see how far we've come from where we used to be.
If you want this year to be better, the only person you should be in competition with is who you were yesterday. The only thing you see is what people choose to show you and you would just be setting yourself up for disaster by comparing your real-life situations with their highlights and social media reels.
Also, you must bear your losses like a soldier, as Margaret George quipped. If you do not learn from your mistakes and the mistakes of others, you will always be caught up in the web of failure and you will never move forward. Feel the pain; embrace it if you must for the time that you need to, then let go so that you can forge ahead. You can't change what happened but you can get a better perspective of life from your experiences and this is what will keep you going.
Do things better and differently. If you must get a different result, you must step out of your comfort zone. Mirror those that have achieved what you hope to achieve. Know their stories and learn from their patterns and mistakes. Most importantly, set out to create your own story.
You must never give up. You can rest, you can stop to catch your breath, you can take a break to get your head back in the game but you must always persevere and know that if anyone can do it, you can.
Take a chance on yourself. Sometimes, you just need to go out on a limb and do what you need to do. Others might not see what you see, so you have to be ready to run with your vision even when it means running alone. But when you find the right people that believe in you and in your talent/gifting, please never let them go.
Recently, I was going through a hard time and I couldn't seem to be able to make sense of things or put pen to paper and a friend said to me "Sometimes, you don't need to be in the best creative space. You're a writer. Sometimes, just holding a pen and writing anything can be more powerful than you can imagine" and here I am, taking his advice. If I can, so can you.
It was Dieter F. Uchtdorf that said "It's your reaction to adversity, not adversity itself that determines how your life's story will develop."
Therefore as you navigate through the year 2023, what will be your reaction to events as they begin to unfold?
Think upon all these and take charge of your year. Do not forget to always live in the moment, enjoy the process of your becoming, and be kind to yourself. Most times, the best thing you can do is to just live. Have a great one.