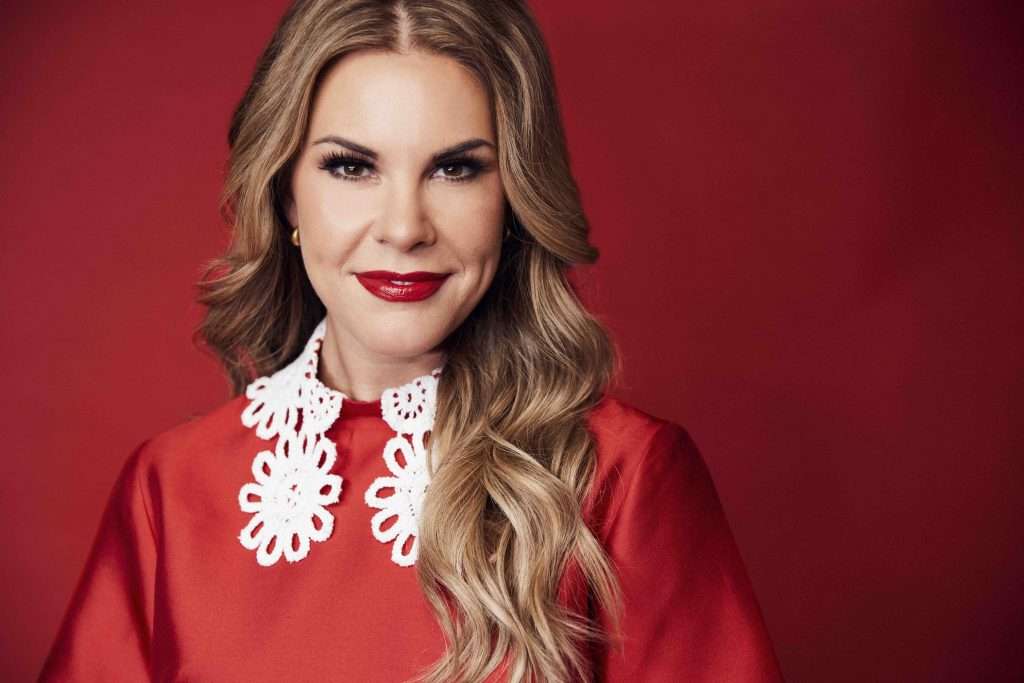 Tasha Layton Delivers Double The Joy With Latest Seasonal Sets
Chart-topping BEC singer/songwriter Tasha Layton is embracing the most wonderful time of the year with two Christmas projects showcasing a range of previously unreleased studio recordings and new live tracks.
Layton's first-ever in-concert set, This Is Christmas: Live from The Fisher Center, arrives November 17, while her acclaimed 2022 full-length holiday debut, This Is Christmas, is slated for reissue as an expanded edition November 24.
A nine-song compilation capturing music from the K-LOVE On Demand Christmas special Layton co-hosted last year, This Is Christmas: Live from The Fisher Center was recorded with an orchestra at Belmont University's renowned performing arts venue in Nashville.
Along with live renditions of her signature originals "Make It To Christmastime," "Comfort and Joy" and the title cut, the set also includes such festive favorites as "Diddly Squat" and "Rockin' Around the Christmas Tree," among others.
On the heels of the live album, Layton's This Is Christmas (Expanded Edition),< bows November 24. Produced by her husband, GRAMMY and Dove Award winner Keith Everette Smith, the 14-track collection spotlights four newly recorded songs alongside the project's 10 seminal favorites and holiday originals.
Featuring the previously unreleased "Turn Your Eyes (This Christmas Day)," penned by Layton, Smith, Miles Landon, and Tony Wood, the album also includes a fresh arrangement of "Angels We Have Heard On High" and the digital singles "This Christmas" and "White Christmas," the latter of which holds special meaning for Layton.
Recorded at Hollywood's famed EastWest Studios (Frank Sinatra, The Rolling Stones), "White Christmas" was co-produced by Keith Everette Smith and "Glee" vocal producer Tim Davis.
The track showcases 16 a cappella vocalists accompanying Layton in a classic style made popular by the late Fred Waring, a lauded bandleader and television and radio personality.
"'White Christmas' was originally written for the 1942 movie 'Holiday Inn,'" Layton shares. "The verse is rarely sung but I wanted to include a portion of it because it touches on my story, having lived in Los Angeles for a decade.
This song is a classic, and what an opportunity to work with Tim Davis and the vocalists to record it in the Fred Waring style. My hope is that this arrangement captures the nostalgia of that era."
In addition, Layton's rendition of "Somewhere In My Memory"—from 2022's This Is Christmas—can be heard in the new Hallmark Channel original movie "Where Are You, Christmas?"
She is also featured on TobyMac's latest single, "Christmas Hits Different," and will be sharing music from both her seasonal sets during four Texas and Louisiana stops as a special guest on Phil Wickham's "Behold Christmas Nights" tour beginning later this month.
Stream & Enjoy