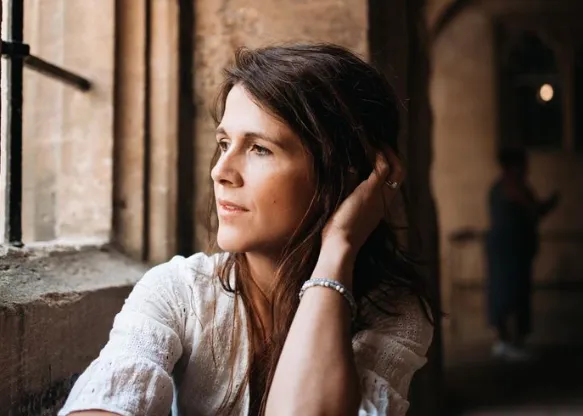 Stephanie Staples Releases New Album 'Love Broke Through'
Stephanie Staples announces Love Broke Through, a new album available worldwide on Friday, January 20, 2023.
Singer/songwriter Stephanie Staples' songs have stirred hearts and lifted weary souls across the world for over twenty years, and her eighth album is her most mature and polished album to date.
Produced by Jeremy Casella and recorded in Nashville, Tennessee, Love Broke Through is Staples' most collaborative album yet, combining Staples' soaring vocals, soothing melodies, and contemplative lyrics with a star-studded cast of award-winning musicians and artists, including Phil Keaggy, Nathan Dugger, Dave Cleveland, Blair Masters, Paul Eckberg, Ken Lewis, Matt Pierson, Byron House, Matthew Nelson, and Avery Bright.
Love Broke Through combines Staples' original songwriting with fresh takes on a few classics.
The album will be formally released at an event on January 21st at Good Shepherd Episcopal Church in Brentwood, Tennessee. Staples, who toured in the UK in 2022 after several years off the road, is available for booking.
Love Broke Through – Stephanie Staples