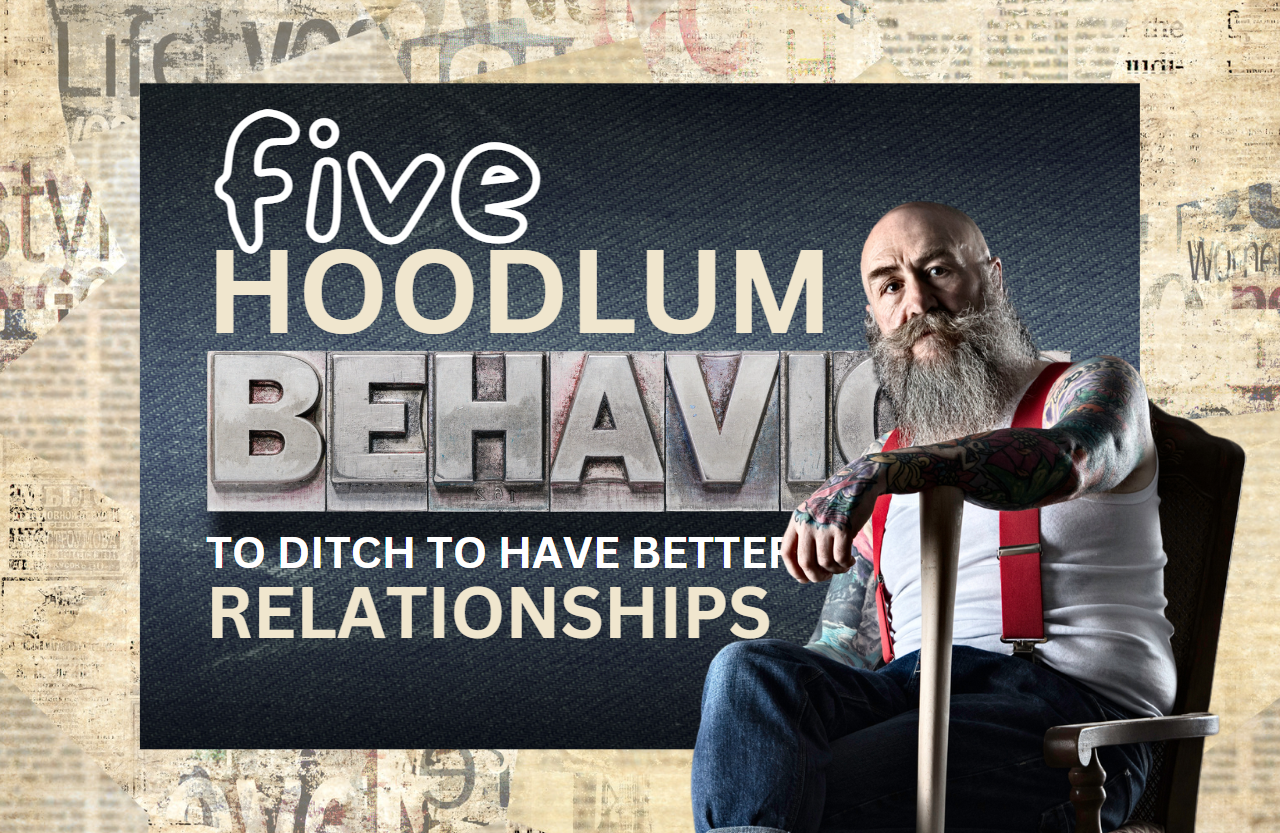 5 "Hoodlum" Behaviors To Ditch To Have Better Relationships
Tony Robbins was accurate when he said "The quality of your life is in direct proportion with the quality of your relationships" and the truth is most sane people only associate with those who add value to their lives. So how do you intend to have quality relationships when you keep behaving in ways that make you unattractive as a person?
If you want your relationships to thrive better, you must stop these behaviours if you've been indulging in them:
1. Sharing People's News Before They Do.
I know you're super close with them and you can get all giddy and excited or even emotional that you feel the need to quickly share your friends' news to show your support and care but not everybody likes for their life to be put in the public space. Some people cherish their privacy.
So before you share the news of your friend's engagement or the death of their loved one with your community (both online and offline), normalise asking the person(s) involved whether it's okay to share.
So that you will not be wondering what offence you committed when your friends stop sharing their news with you.
2. Violating People's Boundaries.
You don't always have to understand a person's boundaries before you respect them. You might not know what people are going through and this includes your friends. 
A lot of people are just trying to get by even though they seem "fine". So when they tell you a certain thing triggers them and they ask you not to do it, please don't do it.
Also, be sensitive. Don't be that person that just opens their mouth "waaaa" and spills out whatever comes to their mind without processing or thinking about the implications of your words.
When you respect people and their boundaries, it says a lot about your character and it makes people have a high regard for you.
3. Asking People For Money Because You Feel They're Living Life.
When your friend just bought a house or returned from an exotic vacation, that is not the time to ask them for money. You might be tempted to think that they must have money in order to be able to afford that kind of luxury but you should be reasonable enough to know that what they just spent must have taken a toll on their bank accounts.
Sometimes, they might have had to save for a very long duration of time that you have no idea about. Allow people to enjoy the reward of their hard work in peace. Don't be a "winch".That's why they blocked you from viewing their status on social media (pun intended).
4. Taking Advantage Of Those Around You Under The guise of friendship.
You can fool people for only so long. Eventually, they will see right through you and your intentions.
Nothing screams toxicity like keeping people around just to manipulate them and use them to do your bidding. Stop abusing people's children. Relationships are a two-way street. It's only when you give that you can hope to take. Don't expect to reap where you haven't sown.
5. Sharing A Secret Your Friend Told You In Confidence With Your Lover.
This is downright wrong. You shouldn't be spilling your friend's secrets to your lover. If they wanted a third party to know, they would have told you in the presence of your spouse.
I know you tell your spouse everything but do not betray your friend's trust in the name of "Spilling Tea". You could ruin years of friendship over an hour of gossip. Remember, your spouse cannot be everything you need them to be and your friends make up part of your support system. So, don't damage connections that you should be protecting.
If we must have quality relationships, then we must be value adding individuals with quality character traits. We all can do better if we're willing to put in the work that it takes.