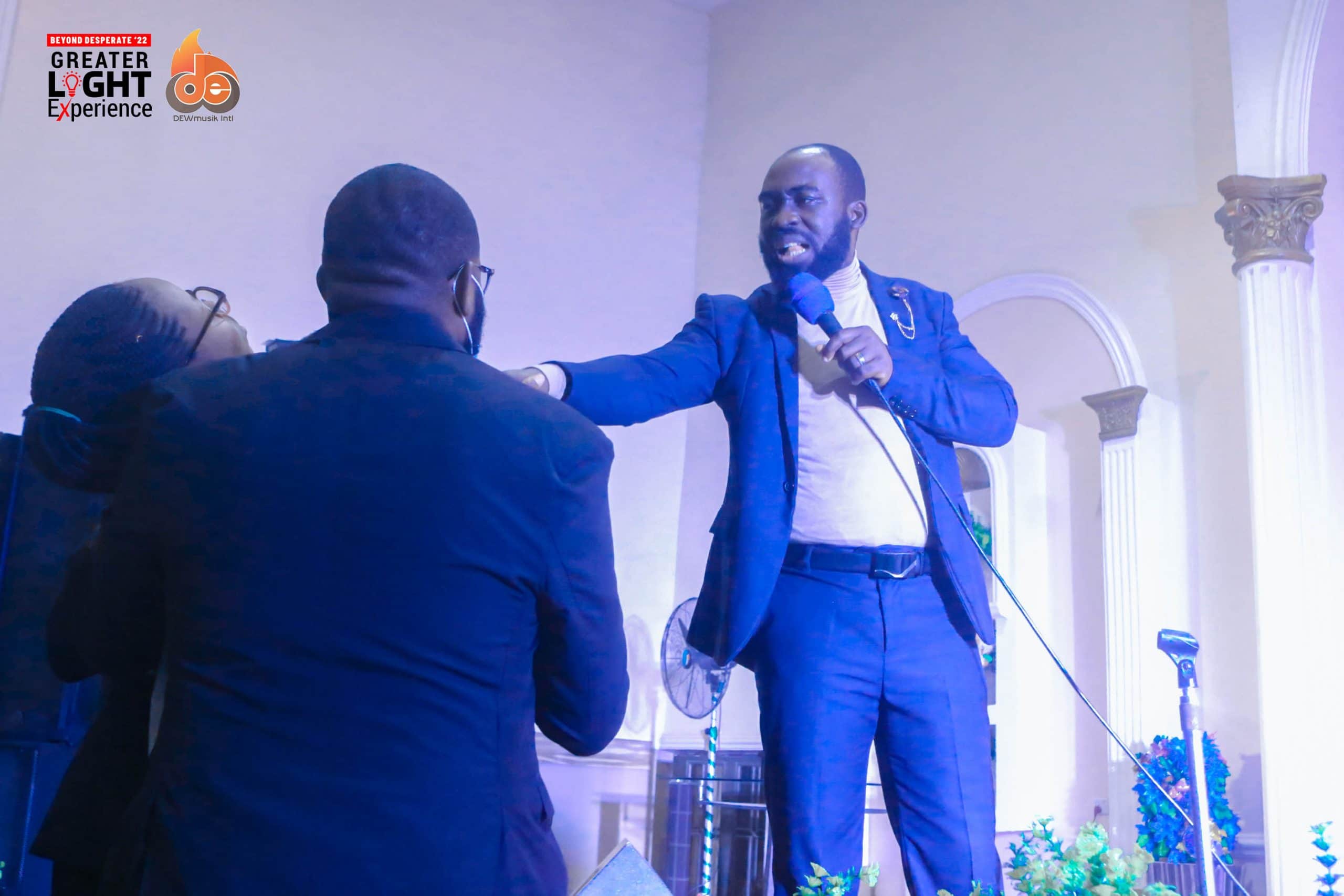 [Sermon] Greater Light – Pastor Meshach Alfa At Beyond Desperate 2022
Monday Ghandi & Desperate Worshipers (Dewmusik Int'l) after a successful wrap-up of their annual worship and intercessory meeting Beyond Desperate back in January 21st release sermon of the phenomenal gathering of worshippers.
Beyond Desperate, a meeting known for drunkenness in the Holy Spirit, Repentance from sin, reconciliation of the heart of men to God, impartation of prayer power, instant healings and miracles, sound of revival and deliverances from the chains of the enemy didn't fall short as the ambiance of God's glory was ineffable.
Pastor Meshach Alfa, Blessing Andem, Lucky Otutu & Raphael Egun all invited ministers who were instrumental in the leading of the Holy Spirit stirred worshippers through the course of an amazing time in God's presence.
While Monday Ghandi & Desperate Worshipers prep to release awesome songs and enchanting sounds recorded in the event, Here is powerful sermon dubbed Greater Light by Pastor Meshach Alfa at Beyond Desperate 2022.
Listen/Download Sermon Below