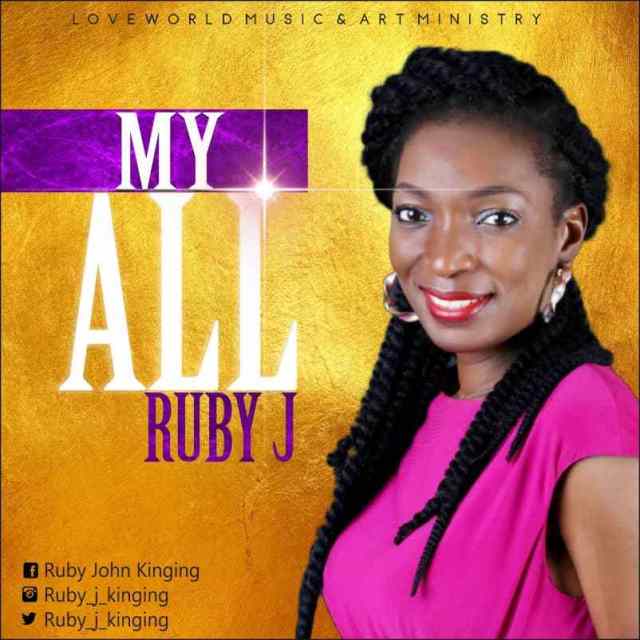 My All – Ruby J
Ruby J shares a brand new single "My All". This powerful sound produced by Sampro, is one song you will definitely get soaked in worship singing.
My All is one of my many songs inspired by the Holy Ghost. It is a song of a Consciousness and the Confession of a Superior LIFE birthed in the Gospel of Substitution.

Sing My ALL & watch you being transported to a level better & higher than you are at presently.

With the Lord as your Shepherd, your Supplies are guaranteed. With HIM as your Strength, you can never be weak, as your Standby, you are always ready HE is My Life. HE is My ALL. Make HIM your All & all other things are compelled to fall in pleasant places.

– Ruby J
Ruby J is a song writer and a worshiper, in Spirit & Truth. A God addict, consumed by the Love of CHRIST, only driven by what is Good for Mankind & Glorifies GOD.
Listen, Download & Share