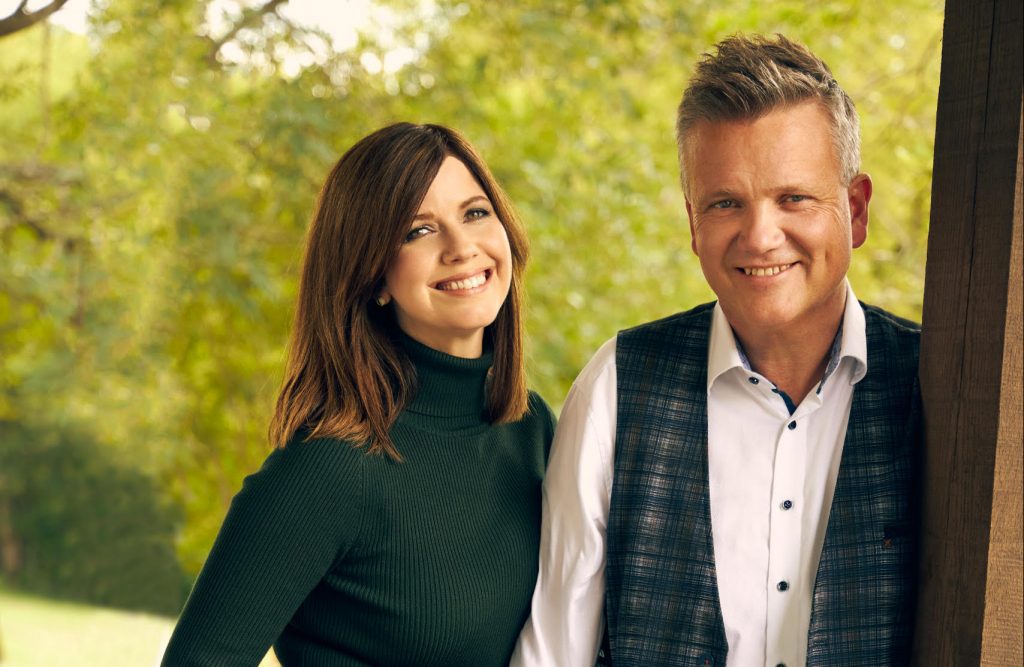 Keith & Kristyn Getty New Studio Album 'Christ Our Hope In Life And Death' Out Today September 23
Keith and Kristyn Getty, the world's foremost contemporary hymn writers and performers, will release a new studio album on Friday containing eleven new tracks celebrating the eternal confidence and hope found in our resurrected Savior.
Christ Our Hope in Life and Death showcases the Gettys' signature sound and features an array of special guest collaborators such as Michael W. Smith, Rend Collective, Skye Peterson, Matt Boswell, Matt Papa, a full gospel choir, and a special guest appearance by the Getty daughters. The album is produced by Grammy Award-winner Bryan Fowler and Ben Shive.
Christ Our Hope in Life and Death is replete with new hymns that are written for congregational singing and whose lyrics are filled with joy, confidence, and hope. Standout tracks include "The Lord Almighty Reigns," which was recently debuted by the Gettys in a live performance at the legendary Grand Ole Opry House in Nashville, with thousands singing along and proclaiming the majesty of our God and the glory of that future day when every tribe, tongue, and language will triumphantly proclaim "Hallelujah, the Lord Almighty reigns." The album's focus track, "Rejoice," features Rend Collective and is inspired by the Apostle Paul's famous statement, "Rejoice in the Lord always, I say it again, rejoice."  "Take Shelter" features singer/songwriter and Getty Music hymn writing team member, Skye Peterson, and is a hope-stirring reminder that there is only one place where we can find true refuge and rest: the loving arms of Christ.
The album also includes two versions of the title track, "Christ Our Hope in Life and Death" – a Radio Mix as well as a second recording based on a different musical arrangement. Both recordings feature the vocals of multiple Grammy Award-winning Christian music artist Michael W. Smith, marking the first time these artists have recorded together. With lyrics that offer comfort that our faith in Jesus will help us through every challenge we face, this hymn gave hope to millions during the pandemic and very quickly became one of the fastest-growing songs in Christian music, according to CCLI (the organization that licenses music to religious institutions).
As part of the Christ Our Hope in Life and Death album release, Getty Music will be featuring an array of new content on its website in the coming weeks, including new lyric videos for each song, information about the making of the album, live performance clips from the upcoming fall tour, and more.
To download Christ Our Hope in Life and Death, or for more information on Keith & Kristyn Getty, please visit www.gettymusic.com
Christ Our Hope in Life and Death Track listing: