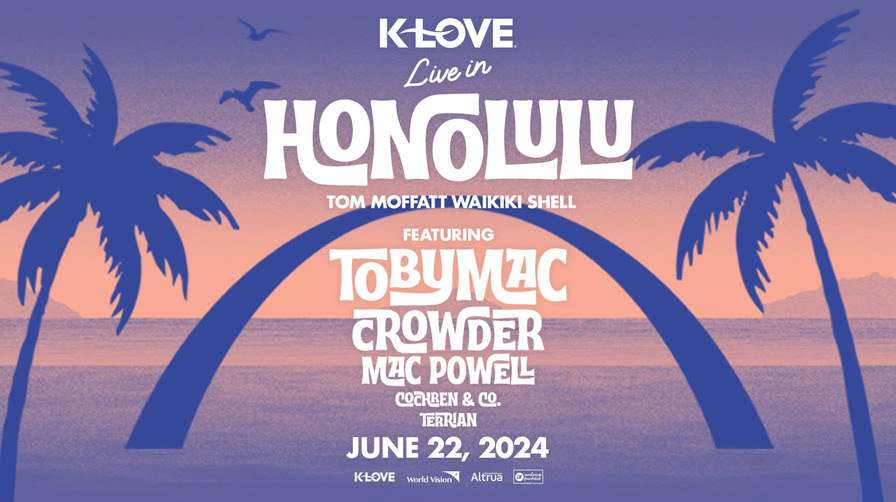 "K-LOVE Live In Honolulu" Set For June 22, 2024
The Awakening Foundation, powered by Awakening Events, announces "K-LOVE Live In Honolulu" on Saturday, June 22, 2024.
To be held at the Tom Moffatt Waikiki Shell, this first-of-its-kind summer concert event will feature TobyMac, Crowder, Mac Powell, Cochren & Co., and Terrian.
The one-night-only concert is supported by K-LOVE Radio, Air1 Radio, World Vision, and Altrua Health Share.
"We are thrilled for 'K-LOVE Live in Honolulu' and this outstanding lineup," said David Pierce, K-LOVE Chief Media Officer. "The Tom Moffatt Waikiki Shell is as iconic as they come, and we are delighted to share this amazing night of music and worship with our K-LOVE community."
Concert goers will experience an epic summer concert under the Hawaiian stars with Diamond Head in the background while getting to experience the power of music from many of today's biggest artists live from Waikiki Beach. Tickets go on sale December 1 at 2pm CT / 3pm ET.