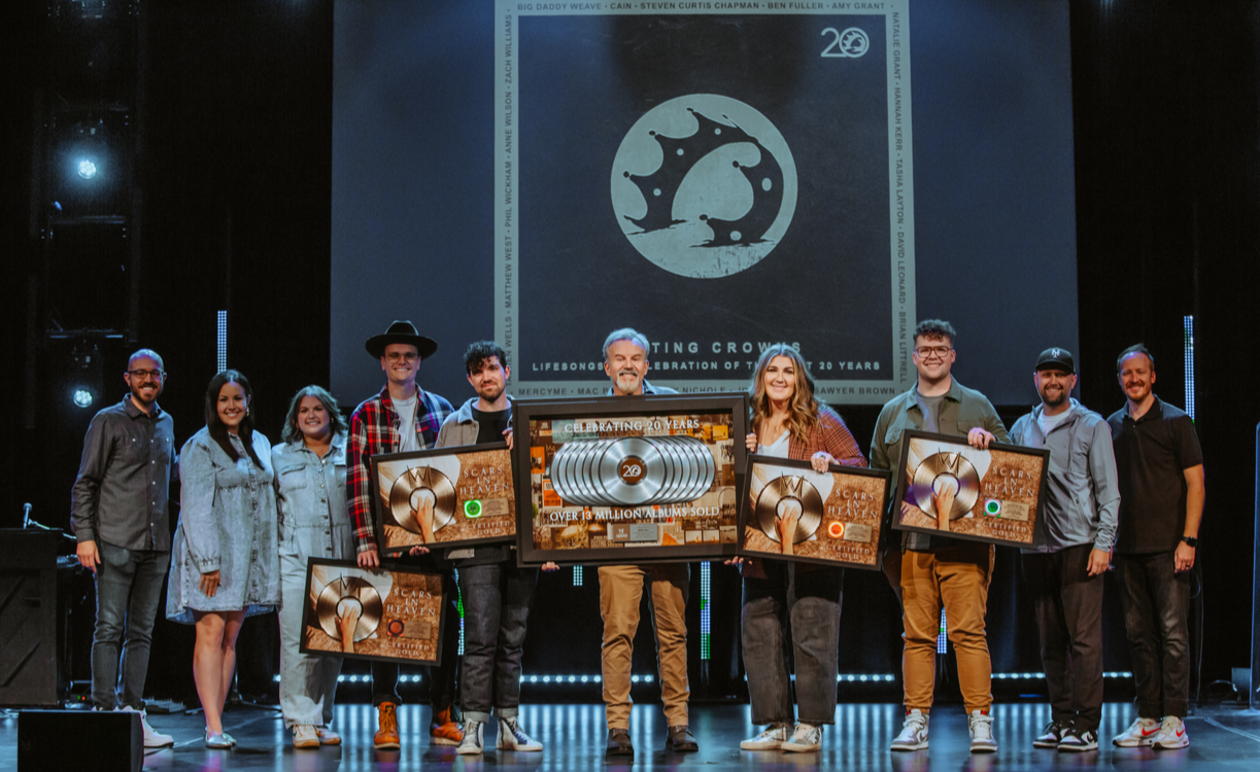 Casting Crowns Receives 15th RIAA Gold Song Certification & Celebrates 20 Years
GRAMMY-winning, multi-Platinum-selling group Casting Crowns is celebrating their 20th Anniversary as a band this fall and were recently awarded their 15th RIAA Gold certified single, "Scars In Heaven." This single is from the band's last studio project, Healer, that broke global first-day streaming records for a Christian song debut on Amazon Music at the time.
Commemorating their 20th Anniversary as a band, the group was also honoured by their label, Provident Entertainment, with a special celebratory plaque of their anniversary and more than 13 million albums sold. Casting Crowns also just wrapped up the first leg of the "Casting Crowns' 20th Anniversary Tour: A Live Symphony Experience."
In just two weeks on November 30th, the one-night premiere of the band's documentary, Casting Crowns: Home By Sunday, will be in select theaters nationwide. Home By Sunday, shares the stories behind the journey, music and ministry of Casting Crowns.
From their unique beginnings to the inspiration behind one of their most beloved songs and a near-life-ending diagnosis, Home By Sunday gives a behind-the-scenes look into the mission and mindset that has driven Casting Crowns for the last two decades. The release includes exclusive performances of "Praise You In This Storm," "Only Jesus" and "Nobody" that can only be seen during this cinema engagement.
Casting Crowns Receives 15th RIAA Gold Song Certification & Celebrates 20 Years
Stream & Enjoy