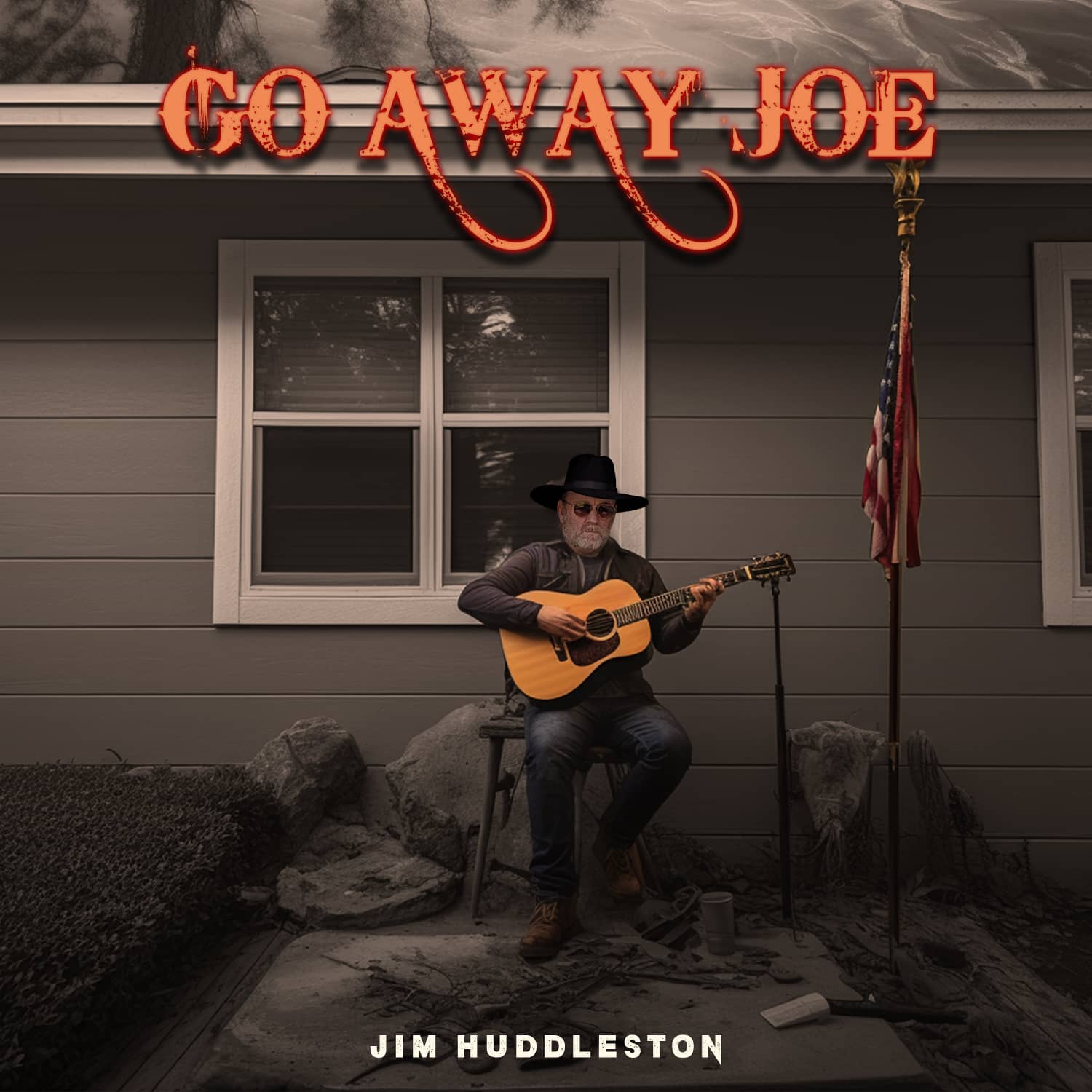 Jim Huddleston is Captivating on Debut Single, "Go Away Joe"
From its very first notes, "Go Away Joe" captivates the listener with its undeniable charm. The catchy tune is a product of the talented musician, Jim Huddleston, whose insightful lyrics and skillful strumming create an unforgettable musical experience. Although it is undeniably a political song, it strikes a fine balance between making a poignant statement and offering delightful music that moves both the heart and the feet.
Jim Huddleston is a proud veteran who hails from the Peach State of Georgia. His musical style is strongly influenced by traditional country and classic Americana, which he skillfully blends with a touch of wit and humor. Despite being physically disabled, Huddleston remains an unstoppable force in the music scene, using his musical talent to rise above his physical limitations. His faith as a Christian is also evident in his songs, which often carry powerful messages of hope and resilience.

"Go Away Joe" is undeniably a political song, touching on various aspects of President Joe Biden's administration and policies. Despite the serious subject matter, Huddleston handles it with a gentle touch of humor. This political satire is executed with such brilliance that even those who might disagree with his political views can still appreciate the song's cleverness.
Huddleston's ability to tackle serious subjects with a light heart gives "Go Away Joe" its unique charm. While the song is a critique of the current political climate, its humor provides a refreshing contrast to the often polarizing and intense nature of political discourse.
As much as "Go Away Joe" is a political commentary, it also underlines the power of music to unite people. Despite the polarized political climate, the song reminds us that music, especially when coupled with humor, has the power to bring people together, transcending political beliefs and ideologies.
Through his song, Huddleston reminds us of the power of music – not only as a form of entertainment, but also as a tool for expressing opinions and fostering dialogue. It proves that music, regardless of its subject matter, has the capacity to unite listeners under a shared experience. Ultimately, "Go Away Joe" is more than just a song; it is a testament to Huddleston's melodic mastery, his wit, and his unapologetic authenticity.
"Go Away Joe" drops on October 6th.
-Steve Sanger