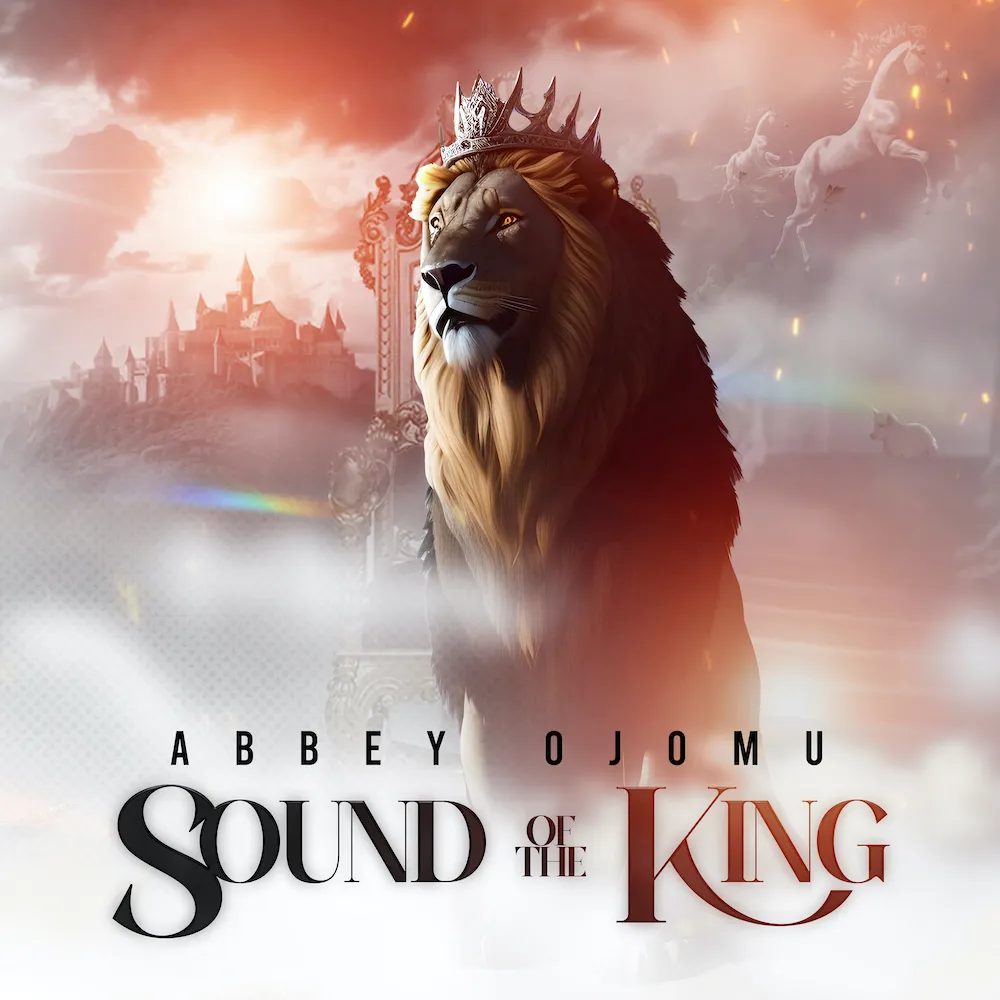 [Download] Sound of the King – Abbey Ojomu
Nigerian gospel music singer, worship leader, songwriter, and Qavah prayer meeting convener, Abbey Ojomu drops a brand new single titled, "Sound Of The King."
Speaking on the song, Abbey says; "Sound represents a lot of things: in the birthing of a child you hear their cry, at death, the one who dies stops making a sound and you begin to hear the cry of mourning; to precede a war you hear the sound of the trumpet (Jeremiah 50:22) You hear the sound of chariots DESTRUCTION Ezekiel 10:5)."
"In the beginning of creation, the Lord spoke and things came to be, by the sound of the words of the Lord. When you hear the coming of the King, the sound goes forth before Him.
This is a war cry! It is a sound that beckons on the King of Glory! A cry that brings about the presence of the omniscient King, the Lion of the tribe of Judah" – she continues
"Behold, He is coming with the clouds, and every eye will see Him, even those who pierced Him, and all tribes of the earth will wail on account of Him. Even so. Amen!
The Lion of the tribe of Judah has prevailed! He's the King of kings and the Lord of lords!" – Abbey Ojomu concludes.
The psalmist is the Convener of a monthly prayer meeting tagged, "Qavah." It is a prayer meeting where weak men gather under the atmosphere of Jesus until they are endowed with strength (the waiting room).
Abbey has a couple of songs to her credit such as; "We Behold," "Holy Ghost," and "We Share The Same Lover," just to mention a few.
Sound of the King – Abbey Ojomu
Download & Enjoy
Lyrics: Sound of The King By Abbey Ojomu
"They will wage war against the Lamb, but the Lamb will conquer them, for he is Lord of Lords and King of kings! Those who are with him will also conquer them, and they are called 'chosen ones' and 'faithful ones.'" – Rev 17:14
For thine is the kingdom
The power and glory
Forever and ever Amen
He's the king
He's the lord of lords
Lion of Judah you reign
Lion of Judah you reign
You reign
Who can dethrone you
Jesu (Jesus)
Mimo mimo (Holy holy)
Eh eh eh eh eh eh eh eh eh (Chant)
This is a sound of war
Can you see the king
Jesu (Jesus)
Mimo mimo (Holy holy)
Ekun oko farawo (Lion that dealt with pharaoh)
Alapa kabi kabi (The mighty hand that turns away evil)
Jesu (Jesus)
Alapa nla nla o (The one with the mighty hand)
Alagba gi ga (The one with the highest power)
Jesu (Jesus)
Mimo mimo (Holy holy)
Arise oh lord and let your enemies be scatter (2x)
Why do the heathen rage (2x)
And the people imagine vain thing
He who sits in heaven shall laugh (2x)
It says sound preceded the king
There's a voice crying in the desert (2x)
Prepare the way of the lord
The mantles of John the Baptist
Prepare yea the way of the lord
He's the king of kings
He's the lord of lord
Arise (2x)
Arise oh lord and let your enemies be scattered
Arise (2x)
The king of glory
He is here
Bursting forth
He rules in the affairs of men
He reigns (2x)
Jagunmolu (The mighty warrior)
Mimo (Holy)
E fun fun le le ton migbo kijikiji (The mighty breeze that shakes the forest)
Red Sea saw you and parted ways
Mountain skip like ram
For thine is the kingdom
The power and glory
Forever and ever Amen