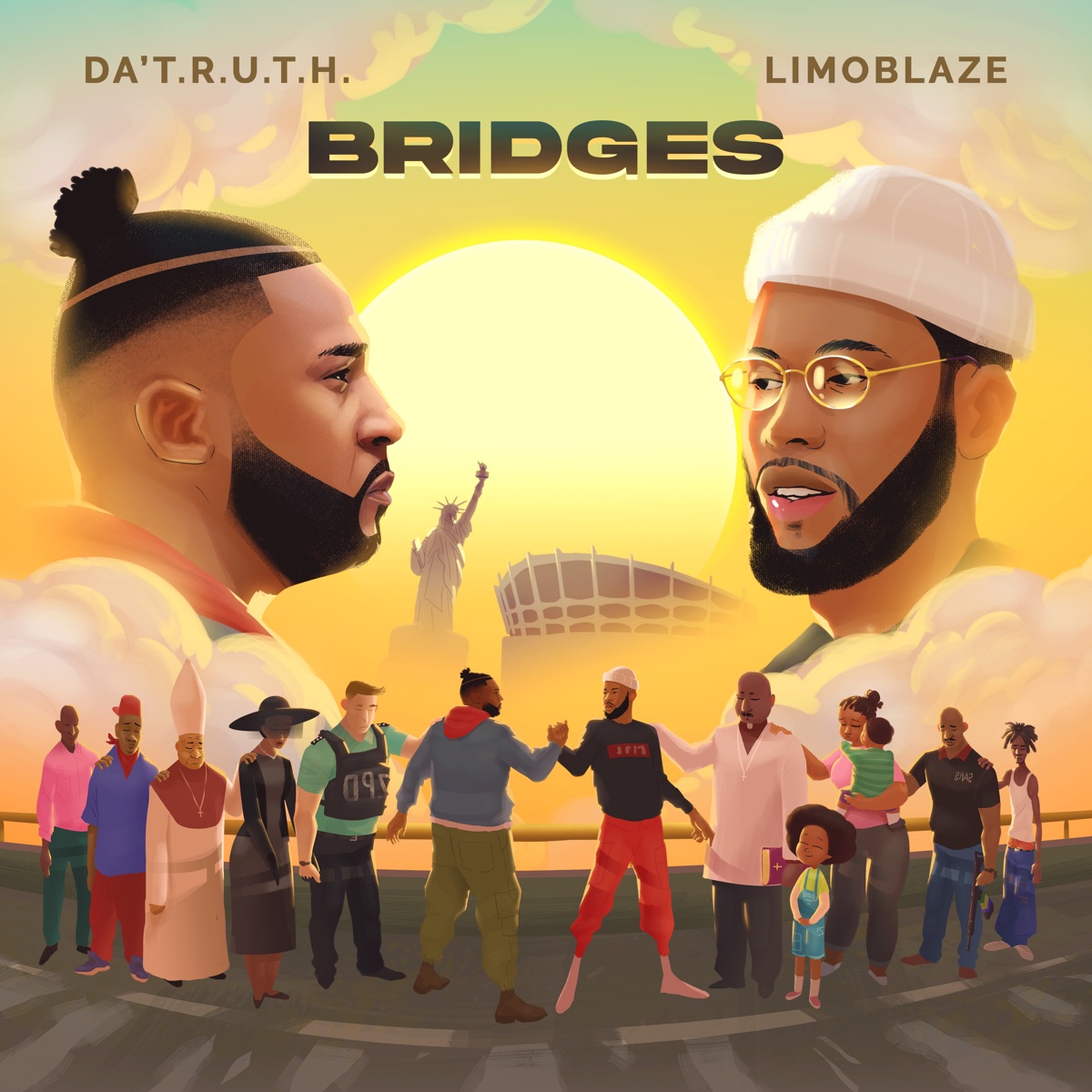 [Album] Bridges – Da' T.R.U.T.H & LIMOBLAZE (Download Mp3)
Grammy-nominated hip-hop artist Da' T.R.U.T.H. and rising Afro-Gospel sensation, Limoblaze team up to release collaborative album "Bridges".
The nine-track album features atmospheric beats, catchy melodic elements, raw instrumentation, and grasping vocals by the artists. The release will take the listeners into a musical trance with strong messages, catchiness, and hard-hitting instrumentation.
This collaborative record is a testament and a journey to both artist's diverse sound and style.
Da' T.R.U.T.H states, "In these dark and polarizing times, Bridges is a hope-filled album that fuses hiphop and Afrobeat. It's Upbeat, fun, and energetic melodies will make you dance, while it's provocative themes will make you think. Two of the most highly respected artists in their respective genres have teamed up to give us a body of work that will move the culture forward in building bridges, not barriers."
"Bridges" is poised to be a chart-hitting album as every track radiates a powerful aura that will have listeners hooked. The highly-anticipated album is currrently available on all digital stores HERE.
On Saturday, November 20, Da' T.R.U.T.H. and Limoblaze will be hosting an exclusive behind the scenes listening experience for the album. Attendees will get the opportunity to listen to the entire album along with the artistes and ask any question related to Bridges Album. You can get your tickets here.