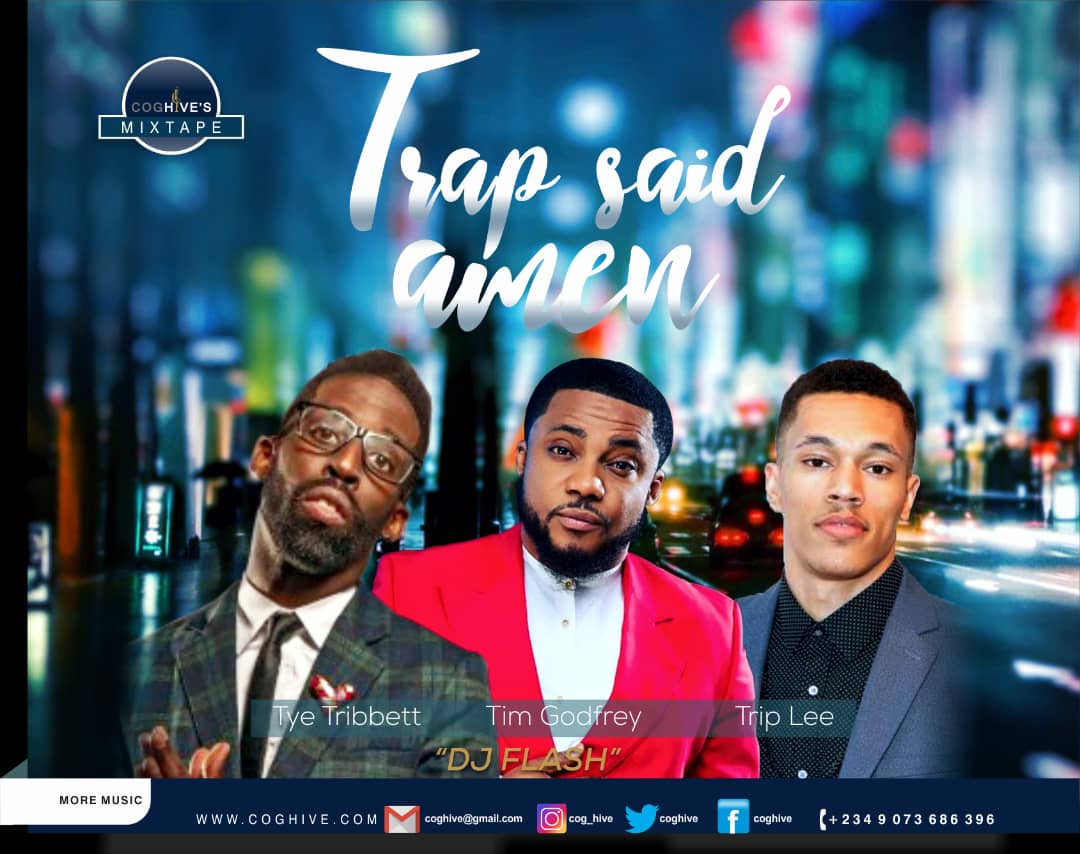 COGHIVE'S MIXTAPE – TRAP SAID AMEN
One of CHH's icon Lecrae Moore popularly known as Lecrae around July 2018 released a joint project with Zaytoven beatz titled LET TRAP SAY AMEN. Apparently Lecrae with his poignant spiritual lyricism never failed to deliver via one of the prevailing genre of music in our time (TRAP) , all for God's glory.
Guess our flair for changing the mediocre perception quite a number of individuals have towards gospel music just as we evidently depicted in our Holy Ghost Gbedu 1.0 from the very day of our official lunch. Well we back again with a TRAP mixtape having series of mind blowing tunes from so many incredible Influencers and musicians in the Gospel music industry.
RELATED POST : HOLY GHOST GBEDU
DJ Flash our amazing in-house DJ has again flexed his muscles with his Exceptional craft to make this a reality and can't wait for HOLY GHOST GBEDU 2.0.
DOWNLOAD & SHARE
Track List
1) Tye Tribbet – Work it out
2) Protek Illasheva – You saved me ft Samjamz, G-Clan & Amadin.
3) LimoBlaze – Forever.
4) KB – DNOU.
5) Okey Sokay – Jookwa Sir
6) Gaise Baba – Holy sauce ft Angeloh, Manolo, Oluwafise, Tobi & Toun.
7) Lecrae – Can't block it.
8) Tim Godfrey – Ahaa ft Xtreme.
9) Derek Minor – Take off ft Brasel, Canon & K.B.
10) The Gratitude – RabababaEh.
11) TLG – My daddy.
12) Okey Sokay – Oyel
13) Royrex – Valedictorian.
14) Trip Lee – Manolo ft Lecrae.
15) Lil Mizzy – Blessed ft MGP.
16) BNG – AMZN ft Pastor J.
17) Lecrae – yet.
18) Lecrae – Get right back.
19) Lecrae – Only God can judge me..
20) S.A.M/Tobii/Kadens – Grace remix.
21) Ani – Bounce.
NB : PROMOTIONAL USE ONLY