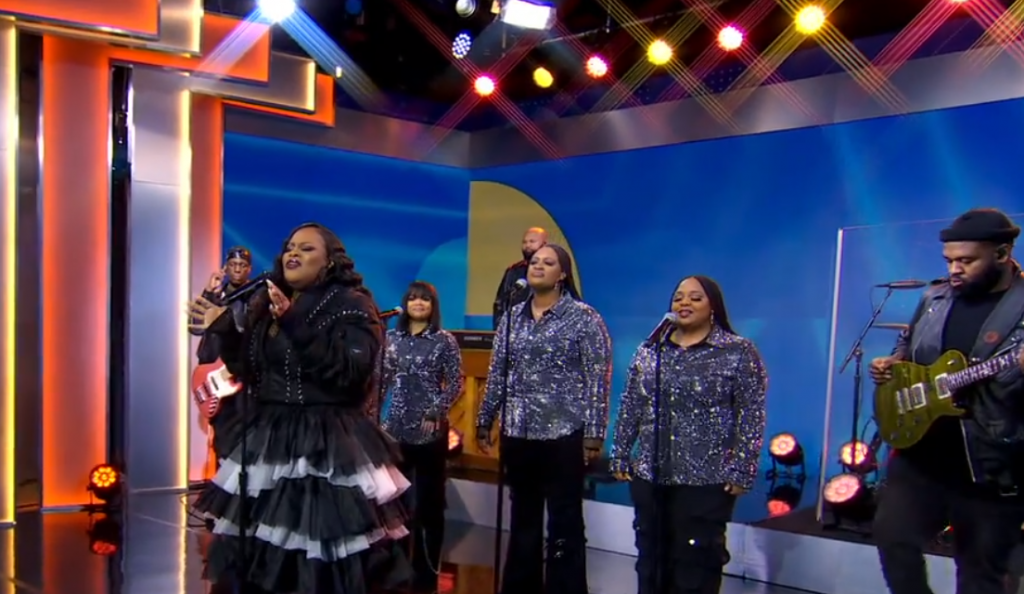 Tasha Cobbs Leonard Performs "Hymns" On 'Good Morning America'
GRAMMY, Billboard Music, Stellar, and Dove Award-winning musician and songwriter Tasha Cobbs Leonard performed "Hymns" on Good Morning America. Tasha Cobbs Leonard unveiled HYMNS in October 2022 via Motown Gospel.
Captured in front of a live audience of more than 3,000 at The Greenwood Oasis on the campus of New Life Southeast in Chicago, the record is a larger-than-life reimagining of classic hymns of love and grace, one that speaks to our modern world even as it reaches far beyond it. The arrangements are sweeping and cinematic, drawing on worship and gospel and even hints of country, pop, and R&B, radiating an undeniable sense of joy and fellowship at every turn. HYMNS touches all corners of gospel greatness, featuring extraordinary guests: Jennifer Hudson, Kierra Sheard, The Walls Group, Ricky Dillard, and even Mary Mary, who haven't released music in over 5-years!