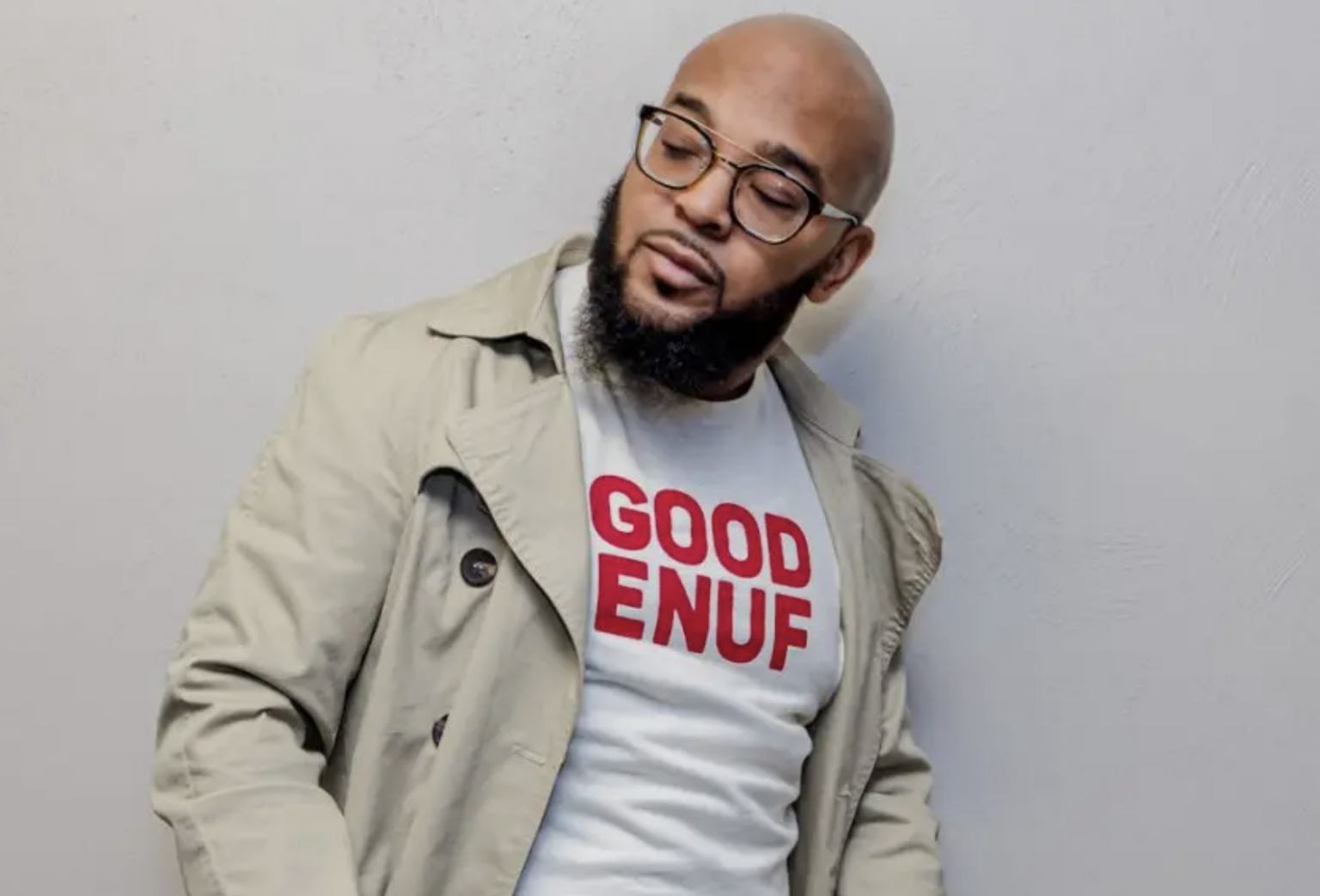 Legin's Autobiographical "Streets Of Gold" Paves Way For 'GOOD ENUF' Session 2
Spotlighting the honest realities of his own mental health journey, acclaimed hip-hop and spoken word artist, church leader, speaker and community advocate Legin drops his latest single, "Streets of Gold," today. Blending gospel and trap influences with live brass and bass, the Cardec Drums and Ben Mekkes-produced track finds Legin delivering some of his most personal verses yet.
By addressing his struggles with stress, discontentment, rejection and division, among other issues, Legin hopes the song will encourage listeners to seek help when life overwhelms. "I pray this song will give people the honesty to recognize their weaknesses and struggles and bring them to God, while realizing the present and future Hope of Christ that helps our now and secures our forever," he shares.
The message of "Streets of Gold" paves the way for the second installment of Legin's GOOD ENUF Virtual Concert Series, premiering Tuesday, June 15 at 8:00 pm ET. The multi-event series, which kicked-off in March, employs a unique blend of music, Bible teaching and mental health education to address the rise in depression and suicide since the onset of the pandemic. GOOD ENUF events are ultimately designed to connect those in need with helpful resources, while raising funds to subsidize counseling expenses for as many people as possible. Tickets for June 15's GOOD ENUF Session 2 are available here.
"Being able to touch on sensitive topics like abuse, fatherlessness and race tensions, while prioritizing the Gospel and giving people hope and tangible help, was a great feeling," Legin shares of GOOD ENUF Session 1. "This next event will be a deeper dive into my story, as well as the stories of people I'm trying to encourage and impact. We'll share new songs that are very personal to me, and the segments featuring my counselor will reflect some of the current things I'm processing. Together we'll assess my needs and what's next, and I believe this event will be even more transparent than the first." 
"Counseling is a journey similar to a spiritual journey," he continues. "In the Gospel, you walk with Christ down a narrow road, and who you are the first day you repent and believe isn't who you are years later as you continue to grow with Him. Eventually, you look back and realize how far you've come with Him. Other people can see it too. You can practically apply that same thought to the healing counseling can bring. Expect a long walk, but eventually you—and others—will look back and realize how far you've come. It's OK to need this help; it's spiritual to receive it."
Sponsors for GOOD ENUF Session 2 include Aviation Institute of Maintenance; Centura College; Tidewater Tech; Chick-fil-A Broad Creek Crossing (Norfolk, Virginia); Chick-fil-A Frederick Boulevard (Portsmouth, Virginia); and Norfolk's CrossRoads Church, among others.