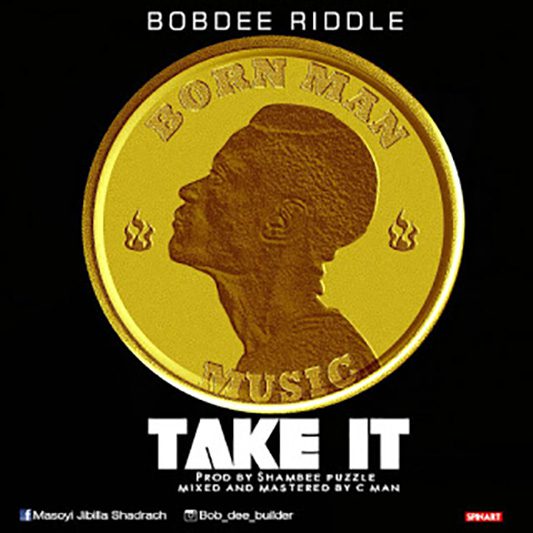 TAKE IT – BOBDEE RIDDLE
Masoyi Jibilla Shadrach popularly known as BOBDEE RIDDLE , A Poet Ace, CHH artist and one of beehive's finest is here with a banger titled "Take It" produced and mastered by SHAMBEE PUZZLE (his brother) and C MAN respectively.
In a time when things of the kingdom are done with so much levity and in an uncanny manner, BOBDEE RIDDLE has taken it upon himself to remind us that the kingdom of God suffers violence and only the violent "Take It" by force. The Jibilla brothers and pioneers of the "BORN MAN MUSIC" have never relented in being influential in their immediate community and beyond.
DOWNLOAD &SHARE
4mb
DOWNLOAD