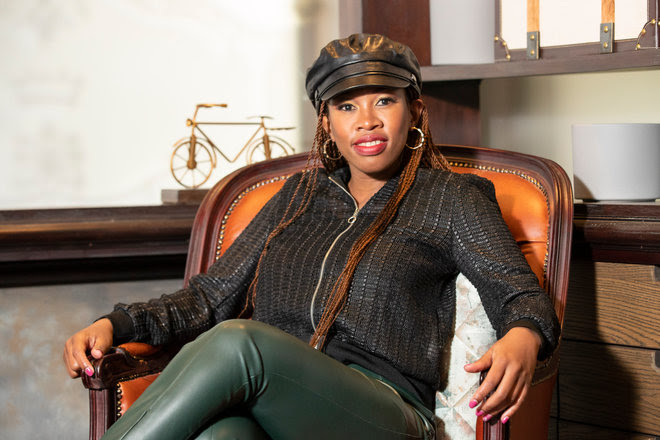 South African Soul & Gospel Singer-Songwriter GirlKing Drops New Album "The Best Thing In The World" || @girlking_music
GirlKing, whose real name is Ntombinkosi Mncube, is a Soul & Gospel musician and practicing Advocate and member of the Johannesburg Society of Advocates. She was born and raised in the Clermont Township in KwaZulu-Natal, South Africa, and discovered her gift and love of music during her early childhood. She gave her life to the Lord at a young age and learnt the art of leading Praise & Worship whilst singing in the Church Choir under the Ministry of the late Bishop Mzimela.
Her anointed and soulful voice, coupled with her unique and authentic singing style, ensured she developed a firm following amongst local artists, Churches and institutions of higher learning. She previously worked with recording artists like Thulani Shezi, Swazi Dlamini, Nhlanhla Sibisi, Thulani Ga Ndlela and Nathi Zungu.
Her debut album 'The Best Thing In The World' will be released on Friday 5 August and comes after the successful release of her debut singles "Noma Bengathini" and "He Shall Never Fail Me" that were released on 3 June this year. This album is comprised of 10 tracks, 7 of which are GirlKing's compositions inspired by the Holy Spirit and her love relationship with Jesus Christ. The sound is contemporary, fresh, smooth, and powerful! Every track is unique, beautiful, and musically intricate thanks to her song writing gift, anointed vocal ability, the greatly talented musicians, and singers that God so graciously provided to work with her in putting together her debut album. This is the type of album where one doesn't skip any song because they are all so beautifully put together.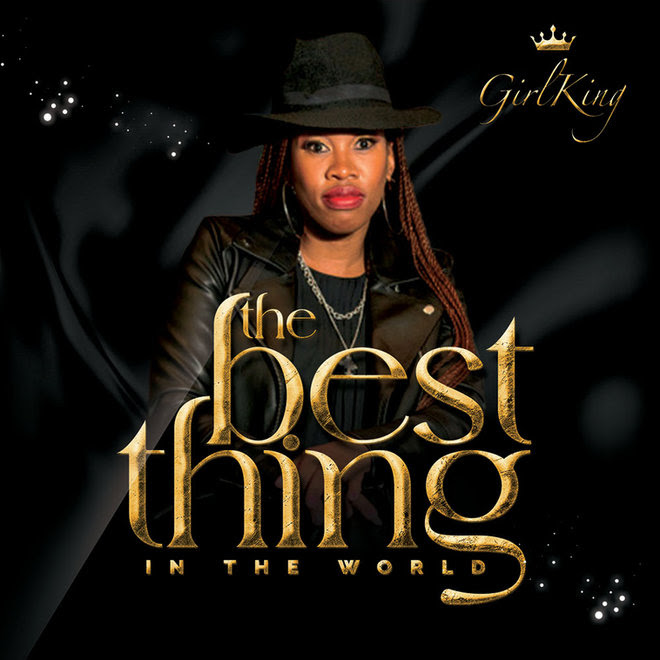 'The Best Thing In The World' is named after one of the songs GirlKing wrote in the album where she thanks God for giving her the best thing in the world, His love, grace and mercy. It's an upbeat, fun song that is so beautifully put together. GirlKing also shot a music video of the song that will be showcased on various TV channels and YouTube a few weeks after the album release.
The album is dedicated to her parents who are both late, Mr Siduduzo Roseman and Mrs Gugu Rosemary Mncube, as well as her spiritual father who is also late, Bishop Nicholas Mzimela.
GirlKing's promise to her fans is an album that is going to take them through her love journey with God, Praise and Worship. The album will be released on 5 August 2022 and it will be available on all online music stores and in CD format (on pre-order basis).
GirlKing – The Best Thing In The World
Connect With Artist
Facebook || Instagram || Twitter
Executive Producer: GirlKing 
Producers: Ndumiso Dlamini & Fresh Khumalo – Full Circle Inc.
Music Arrangement: Bheka Mthethwa of Supernal Sounds
Main, Second & Aux Keys: Ndumiso Dlamini of Full Circle
Bass Guitar:  Bheka Mthethwa – Supernal Sounds
(all songs except "Noma Bengathini" & "You Make Me Over Again")
Bass Guitar on Noma Bengathini" & "You Make Me Over Again":  Fresh Khumalo
Drums: Leagan "Star Child" Breda
Lead Guitar & Electric Guitar: Aldert "Al Dirty" Du Toit 
Organ & Orchestration: Lungelo Ngcobo
Horn Section Programming: Ndumiso Dlamin – Full Circle Inc.
Engineer & Recording: Reffi Wacho 
Audio Mixing & Mastering: Reffi Wacho
Album Artwork Design & Promotional Artwork: Moh Creations
GirlKing & GirlKing Music Logo Design: VM DSGM
Backing Vocals
Soprano & Alto: Nkhosiyabongwa Dlamini of Full Circle Inc.
Soprano & Alto: Nontobeko Faith Dlamini of Full Circle Inc.
Tenor: Mduduzi Sikhumbuzo Dlamini of Full Circle Inc.
Tenor: Brian Andile Mzizi of Full Circle Inc.
PR: Devographic Music Agency