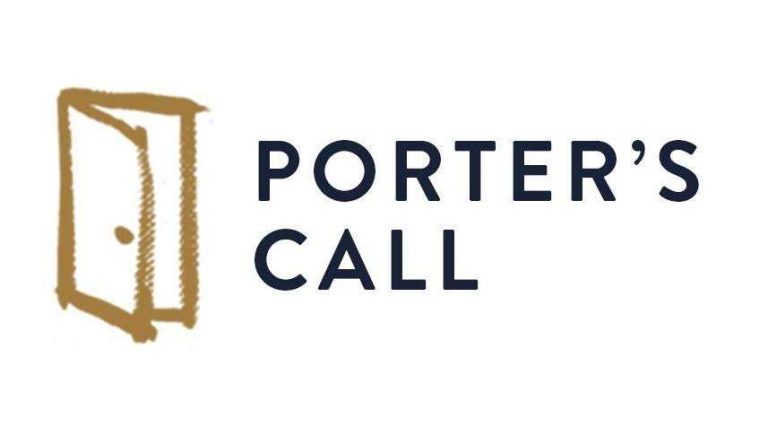 Porter's Call Announces Their Annual Event "Evening Of Stories"
Porter's Call, a non-profit dedicated to providing counsel, support, and encouragement for touring recording artists and their loved ones, announces its 14th annual "Evening of Stories" will take place on August 29, 2023, at 7:30 p.m., at the Fisher Center for the Performing Arts at Belmont University.
As in previous years, "Evening of Stories" continues to feature an eclectic group of storytellers and musical guests, all weaving their unique, moving, and often humorous tales and talents into the fabric of a magical evening.
This year's featured storytellers are Porter's Call Founder and Executive Director Al Andrews as well as Dr. Richard Antoine White, a professional tuba player. Musical guests will be Paramore, Brandon Heath, and Lucie Silvas. All proceeds from "Evening of Stories" support the work of Porter's Call.
Acclaimed as a powerfully curated evening combining art and hope while promising to uphold its reputation for putting the "fun" back into fundraisers, Porter's Call is honored to share this special evening at The Fisher Center, Nashville's newest prestigious performing arts facility.
Porter's Call has been bringing well-being and relief to recording artists and their loved ones for 22 years, offering counsel, support, and encouragement at no charge in a confidential and private environment.
To date, the Porter's Call team has spent 70,000+ hours working for and with their clients, saving them millions of dollars on counseling fees. As a 501(c)(3) non-profit, its unique mission is sustained entirely by donations and sponsorships.
"Every day, our team has the privilege of offering a safe and confidential space for artists to be off-stage and deal with the issues they face," shares Al Andrews. "With 'Evening of Stories,' we pride ourselves on creating a hope-filled event that is not just talent-packed but heart-changing, and you can become a part of the larger story with us."