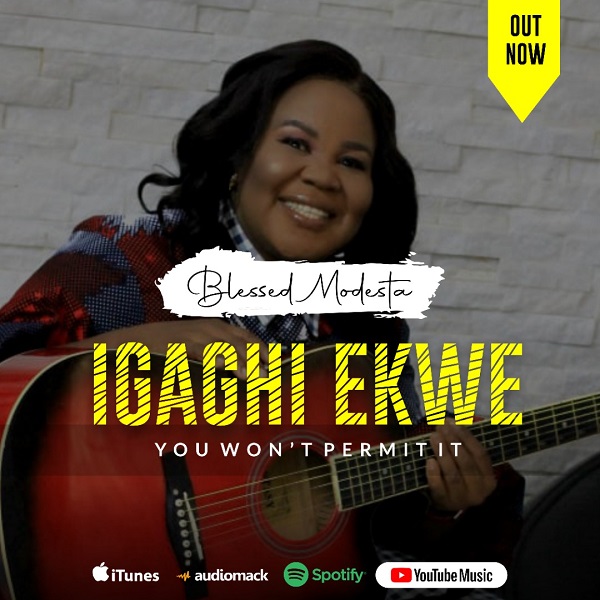 [Music Video] Igaghi Ekwe (You Won't Permit It) – Blessed Modesta
Indigenous Nigerian worship minister, singer, and songwriter Blessed Modesta wrap the year with a brand new single, "Igaghi Ekwe" (You Won't Permit It) – a heartfelt song of prayer that speaks victory over life's challenges and obstacles. The new release comes on the heels of her worship single "Nso" (Holy) which debuted in August, then supported with a video in September.
Accompanied by a music video, "Igaghi Ekwe" is a moving song delivered with a blend of Igbo, Yoruba, Pidgin English. The new track is available now to download/stream on all digital platforms worldwide.
Watch Video & Download Audio Below;