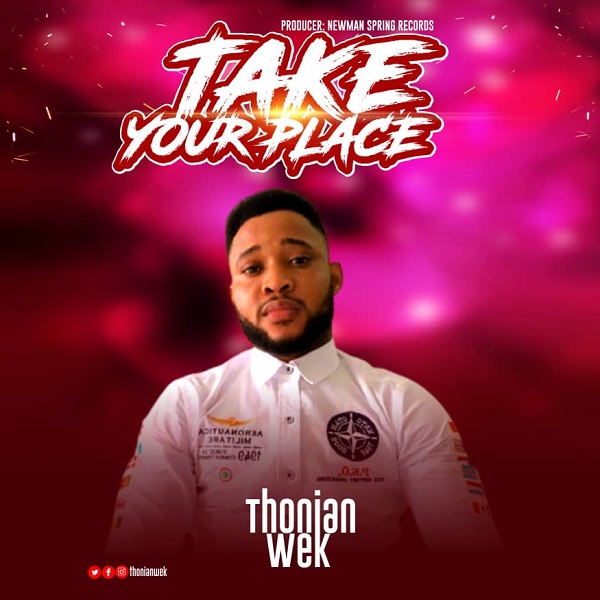 Download Mp3: Take Your Place – Thonian Wek
When was the last time you heard a banging Gospel reggae song that is groovy and soothing at the same time? Those are some of the qualities of the debut single "Take Your Place" by Malaysian-based Nigerian Christian music recording artist Thonian Wek.
Take Your Place is a song dedicated to the Almighty and marks a befitting entry tune for Thonian Wek whose journey into music was always going to happen according to the singer's admission.
Take Your Place is a song about a Christian's longing to commune with the Father; " Lord as we have gathered here, we please for Your holy presence…". The lyrics maintain this stance throughout the song as Thonian Wek takes the listener deeper into the realms of fellowship. A very strong debut offering in every sense.
The song is written and composed by Thonian Wek while the production was handled by Newman Spring Records.
Take Your Place is also the first single off Thonian Week's debut album; Jesus My Pedigree which drops very early in 2022. It promises to be an exciting body of work.
Listen & Download Below