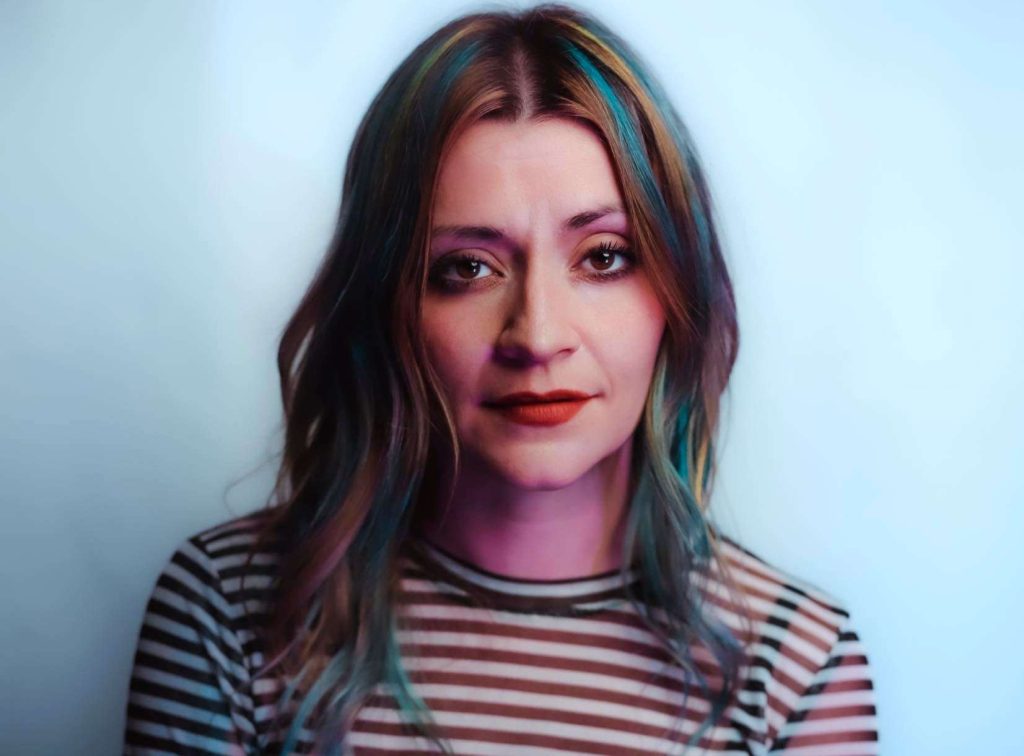 Lacey Sturm's Transformational Sophomore Solo Album 'Kenotic Metanoia' Available
The former Flyleaf lead singer offers the project to the world independently, led by a string of arresting singles including "Awaken Love," "Reconcile" and "Breathe With Me."
The album's enigmatic title is drawn from two Greek words: "kenosis," referring to a state of emptying of self, and "metanoia," referring to deep change and altering of course.
Together, Lacey Sturm says that the title captures a moment when you start to see the truth about reality that you didn't see before. "Kenotic metanoia" is the demand to address and respond to that truth, a call to leave one version of yourself behind.
"All these songs have been for my own heart," Lacey has said. "When David sings the Psalms, a lot of the time he's telling his soul what to do. That's me too in this: telling my soul, singing what I know to be true."
That truth ranges from the life-force found in "Breathe With Me" to the relinquishment of "Not Your Fight." These songs are both intimately personal and appropriately mysterious, a glimpse into a deep spiritual process of surrender.
Contemplating the human experience, Lacey says, "Are we going to suffer? Do I need to fight against it, or do I stand and embrace whatever comes? Do I reject suffering and pain, or do I stand and walk through it so I can grow spiritually and see that there's a strength I didn't know was there?"
Lacey Sturm's Transformational Sophomore Solo Album 'Kenotic Metanoia' Available
Stream & Enjoy
"My strength is made perfect in weakness," the songstress continues, quoting the scripture. "You lay down your life and you become like Christ. He taught us what it's like to be human: it's to willingly lay your life down for love's sake. It's walking through that and learning compassion."
The songs found on Kenotic Metanoia show the full range of both Lacey's songwriting and vocals skills, fittingly for one of the most lauded voices in hard rock. Her distinctive scorching vocal tones combine with husband Josh Sturm's broiling guitar riffs. The result is an album that promises to deliver on consistently heating fan hype.
The album also follows a successful summer of Flyleaf reunion dates, featuring Lacey at the band's helm. With major appearances at festivals like Sick New World and Rockfest, Flyleaf proved that their fanbase is as moved as ever by their emotive hard rock.