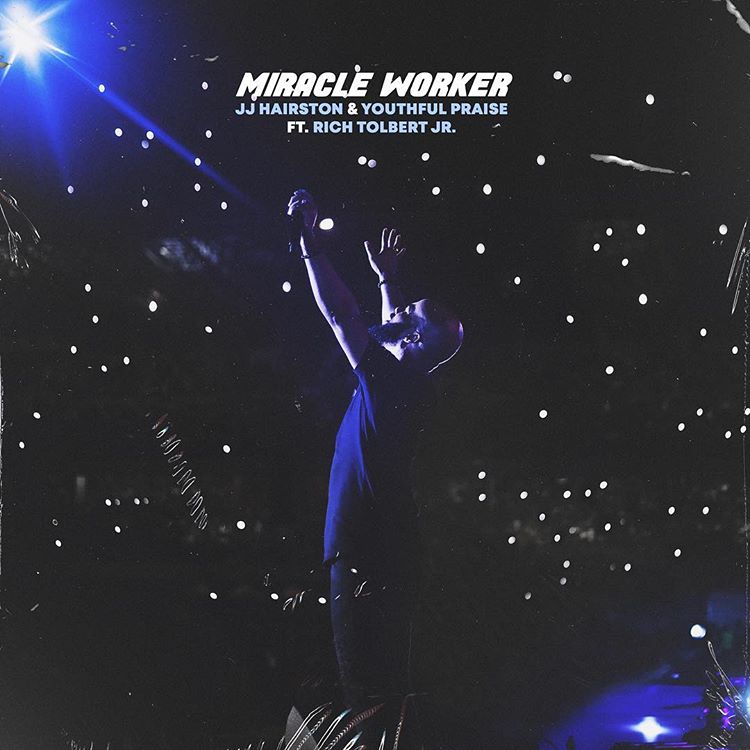 JJ Hairston & Youthful Praise Offer New Anthem "Miracle Worker"
Multi-Award winning contemporary choir JJ Hairston & Youthful Praise releases first single "Miracle Worker" off her highly anticipated 10th album.
Arguably The Grammy Nominated choir under the leadership of the phenomenon James "J.J" Hairston have had their best strides in recent times with their top ten hit "No Reason To Fear" and "You Deserve It". In fact, many will say the past two years was quite a milestone having piqued the attention of gospel music lovers all over the world with their amazing You Deserve It album, which earned a GRAMMY Award nomination while garnering six Stellar Gospel Music Awards, a Billboard Music Award, an ASCAP Rhythm & Soul Award, and many other accolades and chart-topping achievements.
JJ Hairston, who only just recently, Inked a deal with a Sony Distribution Company shared, "I am amazed at the awesome things at hat God continues to do for YP and myself, This deal with The Orchard will allow for us to spread our ministry to new corners of the world. It's something my wife, Trina, and I never imagined. It is our prayer that this song reminds people that miracles still happen." He added, "They are not just Bible stories, but even today God works miracles in homes, families, bodies, marriages and so much more. Not only that, but He shows us in signs and wonders that continue to blow our minds."
Miracle Worker was written by a member of Youthful Praise, Rich Tolberts, Jr., and JJ Hairston.
It is an enchanting medley that proclaims the Miracle working power of God, A personal testimony of Up-and-coming Artiste who was born with a rare blood disease.
The Song was out of a collaborative effort and recorded live before an audience of over 10,000 fans in Washington, DC. This song is definitely an anthem the world won't recover from anytime soon.
Official Video;