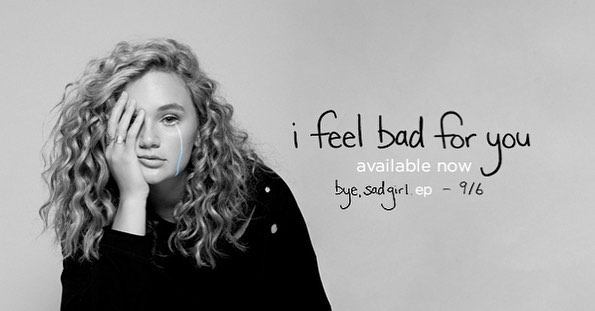 I feel bad for you – Hollyn
Gotee Records Diva Holly Marie Wilson, who is popularly known as Hollyn offers first single "I Feel Bad For You" off forthcoming project "Bye, Sad girl".
The gifted Pop and R&B christian music artist have been hitting the headlines lately for the best of reasons and has not dwindled in being a blessing as she once again swings inspiring single "I Feel Bad For You", A build up to her second EP "Bye, Sad girl".
This anthem opens the project from the end of the story.
A girl who's moved on.
It's an overview from start to finish, so you can know, it all works out in the end.
I go back through time in my mind, remembering the full picture… from being upset, to fully confident.
Realizing that the sum of it all, was toxic.
The emotion behind this song is heroic, free, and a sense of pride… that I had walked through hell, choosing to say "no", and walking out stronger

Hollyn
Hollyn is probably one of the best things that have happened to Pop and R&B category of gospel music. Definitely worth every play.
Watch Download & Share