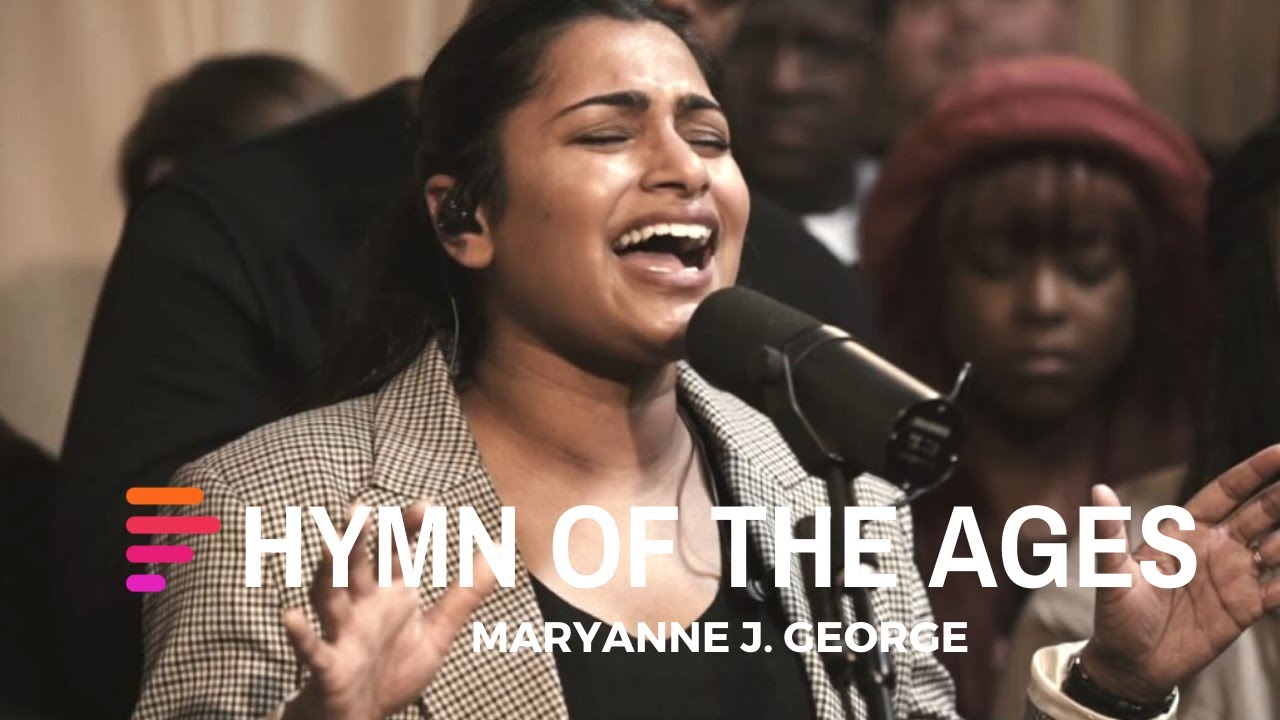 Hymn of The Ages (feat. Maryanne J. George) – Maverick City
Official Music Video for "Hymn of The Ages" featuring Maryanne J. George by Maverick City Music.
"This song feels like home to me. it brings me back to the sacred hymns my grandparents would sing in the middle of their joyful + trying seasons. these timeless lyrics stand as a reminder of God's goodness to the generations past, present and to come. i pray that this song would wash over you, bringing comfort but also perspective… so that even in the busy and mundane, your song would be the same: great is His faithfulness! great is His name." – Maryanne
"Hymn of The Ages" was written by Stephen Carswell, Julissa Leilani, Benji Cowart, and Maryanne J. George at a Maverick City Music camp last year. This video was catpured at a live recording by Maverick City Music earlier this year at 1971 Sounds in Atlanta (the recording was captured before COVID and safety restrictions were in place for larger gatherings).
Watch Video Below
LYRICS:
VERSE 1
Precious Lord Jesus Treasure of mine
Oh, what a privilege
To be Your delight
Morning by morning
New glories I see
Oh, what a wonder
You are to me
CHORUS
All of the promises, all of the praise
All of Your people have sung through the ages
No matter the season the song is the same
Great is Your faithfulness, great is Your name
Great is Your faithfulness, great is Your name
VERSE 2
God of our fathers
God of our peace
God thе Redeemer
Of our history
High King of Heavеn
My victory won
Still be my vision
Still be my sun
CHORUS
All of the promises, all of the praise
All of Your people have sung through the ages
No matter the season the song is the same
Great is Your faithfulness, great is Your name
All of the promises, all of the praise
All of Your people have sung through the ages
No matter the season the song is the same
Great is Your faithfulness, great is Your name
Great is Your faithfulness, great is Your name
VERSE 3
Blessed assurance
Oh, what a grace
I'm prone to wander
But You're prone to chase
This is my story
It's the song that I'll raise
I'll sing of Your goodness
All of my days
CHORUS
All of the promises, all of the praise
All of Your people have sung through the ages
No matter the season the song is the same
Great is Your faithfulness, great is Your name
All of the promises, all of the praise
All of Your people have sung through the ages
No matter the season the song is the same
Great is Your faithfulness, great is Your name
Great is Your faithfulness, great is Your name
Great is Your faithfulness, great is Your name
Great is Your faithfulness, great is Your name