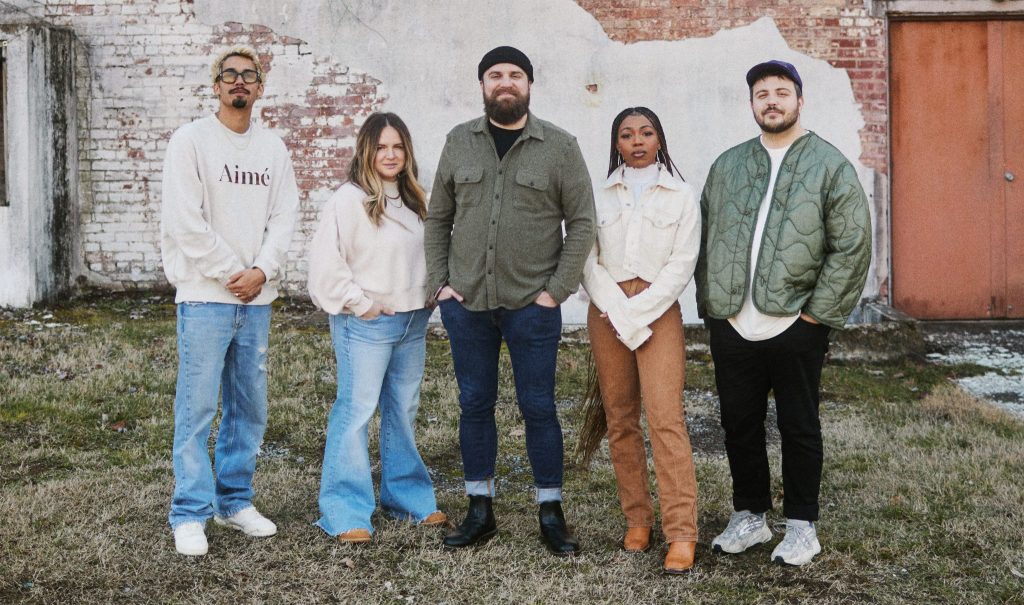 Housefires Sparks A Spiritual Community On 'How To Start A Housefire Part II' Out April 21
Community-driven music collective Housefires makes music that transports the listener into "a visceral and celestial experience" (Forbes). The group blends elements of contemporary pop, house and world music on its latest release "I Thank God" (out tomorrow, 4.7), a snippet of what fans can expect from its forthcoming record 'How To Start A Housefire Part II' (4.21 via Capitol CMG / TRIBL Records).
Led by core Housefires members Ryan Ellis (Chris Tomlin, Natalie Grant, Matt Redman) and Blake Wiggins and featuring JWLKRS Worship member Noah Schnacky (8.1M+ followers on TikTok), "I Thank God" is a genre-spanning, uproarious song of thankfulness. Housefires performs with authenticity and childlike wonder that spreads like fire, inviting all who listen to praise, heal and love with the Housefires community.
'How To Start A Housefire Part II' welcomes collaborations with an incredible and diverse group of artists, including 2x GRAMMY-nominee DOE (Forever Jones), Mariah Adigun-Bernard (Maverick City Music's "Rest On Me"), JWLKRS Worship and others. These musicians join hands with the Housefires community and create an atmosphere filled with celebratory, earth-shattering anthems. The group sings of finding peace in the midst of hardship, celebrating life's blessings and living life for something bigger than us.
Housefires is made up of GRAMMY-nominated and Billboard-charting artists and songwriters that represent the growing diversity in the worship genre. 'How To Start A Housefire Part II' is a stunning continuation of the collective's new era of community, which began with its January release 'How To Start A Housefire.' On Part 1, the group introduced a new generation of musicians for the group, including GRAMMY-nominee Nate Moore, chart-topping songwriter Ryan Ellis, Kirby Kaple (Chris Tomlin, Passion Music) and Blake Wiggins.
Housefires – I Thank God
Housefires was formed at Grace Midtown Church in Atlanta, Georgia with the mission of creating a spontaneous space for praise and becoming a safe haven for those who needed an outlet to be vulnerable. Through impromptu "Housefires And Friends" sessions, the group built its community out of many different types of people and spotlighted the stories of its members, whether joyful or mournful. The result is music that connects listeners to God and to the Housefires community at home, in a church or elsewhere.
'How To Start A Housefire Part II' will be available everywhere on Friday, April 21st. Pre-order the album, here: housefires.lnk.to/howtopartiiPR