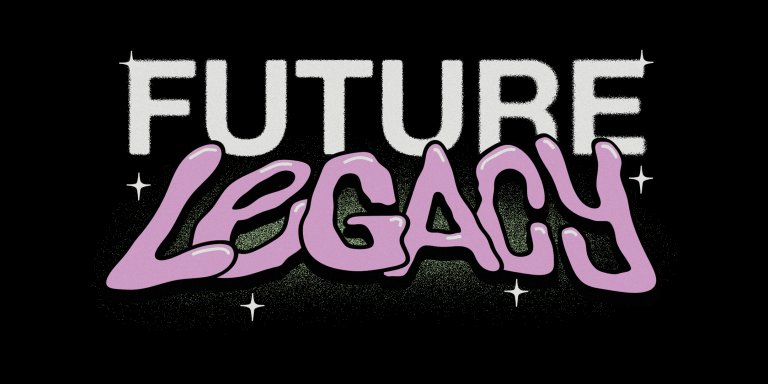 Future Legacy Coming To GMA Dove Awards
The 54th annual GMA Dove Awards, which take place on October 15th-19th, has empowered their Christian Hip Hop committee—led by Syntax Creative, Reflection Music Group and Rocketown—to create Future Legacy. This is a two day event which will take place at Rocketown in downtown Nashville
"Christian Hip Hop is a vital part of the Gospel music ecosystem," said Gospel Music Association President Jackie Patillo. "It will be well-represented at this year's GMA Dove Awards Week. The event starts with a showcase full of talented artists and followed by a brunch and panel discussion."
The showcase, curated by Doc Watson features a diverse array of talent found within Christian Hip Hop. There will be performances by Derek Minor, Social Club Misfits, Jon Keith, Adriel Cruz and Wande, among others. Doors open at 7:00 pm on Monday, October 16th.
"I'm excited to be a part of this moment," said Reflection Music Group CEO Doc Watson. "Future Legacy is a rare opportunity to get in front of both the industry and the fans of the music."
The networking brunch will take place the next day, Tuesday, October 17th at 11:00 am, and will be followed by two panel discussions curated by Timothy Trudeau. The first panel focuses on streaming strategies. The featured panelists are executives from Amazon, Pandora, and YouTube, among others.
"We've secured representation from four of the top DSPs," said Syntax Creative CEO Timothy Trudeau. "It will be well worth the investment to attend."
The second panel focuses on media strategies. Panelists will include executives from BET, Rapzilla, Darkchild Gospel and Holy Culture Radio.
"Future Legacy heralds a transformative chapter for the Gospel Music Association," said GMA Dove Awards Industry Relations Coordinator Adrienne Lindsey-Carr. "Forging a path for some welcomed inclusivity. After all these years, Christian Hip Hop continues to resonate and has boundless potential."
With both Hip Hop and GMA now in their fifties, there is a lot to celebrate. And that is exactly what Future Legacy will do.
"It all began with a brunch last year," said Rocketown Director of Venue Verbs Boyer, who initially thought of the idea for this event. "Now we're adding performances and panels. This is also a significant year for Christian Hip Hop. Future Legacy will be one for the books."Official Schedule10/16/2023 – Performance Showcase
Doors Open @ 7:00 pm
Adriel Cruz (Syntax Creative)
Derek Minor (Reflection Music Group)
DJ Mal-ski (RMG Amplify)
Grits (Gotee Records)
Jon Keith (Indie Tribe)
Social Club Misfits (Capitol Christian)
Wande (Reach Records)
10/17/2023 – Networking Brunch & Panel Discussions
Doors Open @ 11:00 am
Panel 1: Streaming Strategies:
AJ Ramos, Head of Artist Partnerships at YouTube
Lauren Tidwel, Christian & Gospel Programmer at Amazon Music
Melissa Chalos, Associate Director of Programming at Pandora
Panel 2: Media Strategies:
Camryn Trayvick, Music Programming Manager at BET
Fred Jerkins, CEO of We Break Records
James Rosseau, CEO of Holy Culture Radio
Justin Sarachik, Editor-in-Chief of Rapzilla.com