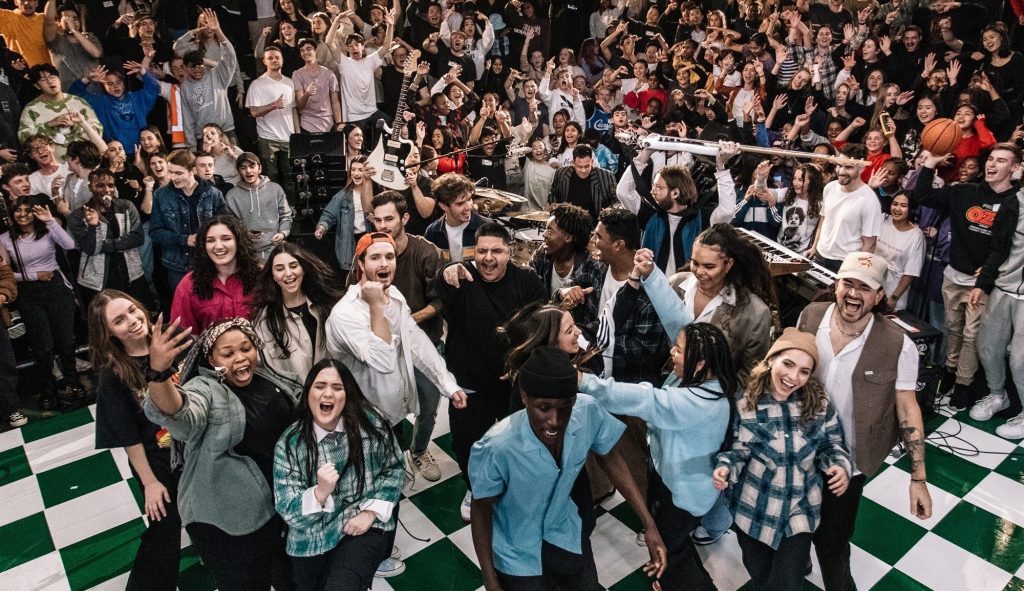 [EP] Phenomena (Da Da) Remixes – Hillsong Young & Free
GRAMMY®-nominated Hillsong Young & Free announces the release of "Phenomena (DA DA) Remixes" with bonus track "Freedom Is Coming (Reimagined)." Out today, alongside a video component, "Phenomena (DA DA) Remixes" is a collection of fresh, new takes on Young & Free's 2021 hit "Phenomena (DA DA)." Originally recorded in front of a live audience, the remixed multitrack brings the evocative song to even greater heights, elevating its powerful message of God's will while encapsulating the feverous energy of a crowd on fire for God's love.
Hard-hitting and melodically anthemic, with a rap interlude, the track declares, "You've given me Your vision/ Better than a dream/ You ain't gotta wake me up/ It's not a fantasy." Listen to "Phenomena (DA DA) Remixes" here and watch the video below.
With 5 million streams to date, "Phenomena (DA DA)" was originally released in July of 2021 as a part of Hillsong Young & Free's EP "Out Here on a Friday Where It Began." The album was written over the course of just one week and recorded live at Hillsong Youth on a Friday night in Sydney, Young & Free enlisted collaboration from several of their very own youth ministry members to help produce the compilation. "There was a real special feeling about that night. Everyone was just so leaned in," said Young & Free member Karina Savage.
Since forming in 2013, Hillsong Young & Free has released a number of highly successful albums and more than 20 singles, acquiring over 545 MILLION YouTube channel views and 1.4 BILLION global career streams (with a 1.1M global unit career consumption). With a combined social following of 3 MILLION plus fans, Young & Free has seen eight No. 1 career singles and ten Top 10 singles at Hot AC radio. Their debut album "We Are Young & Free" landed in the Top 25 on Billboard 200 while "Youth Revival" garnered the group its first ever GRAMMY® nomination for Best Contemporary Christian Music Album (2017). Their recent single "Every Little Thing" hit #1 at Hot AC radio for eight weeks, making it the longest running #1 for the band.