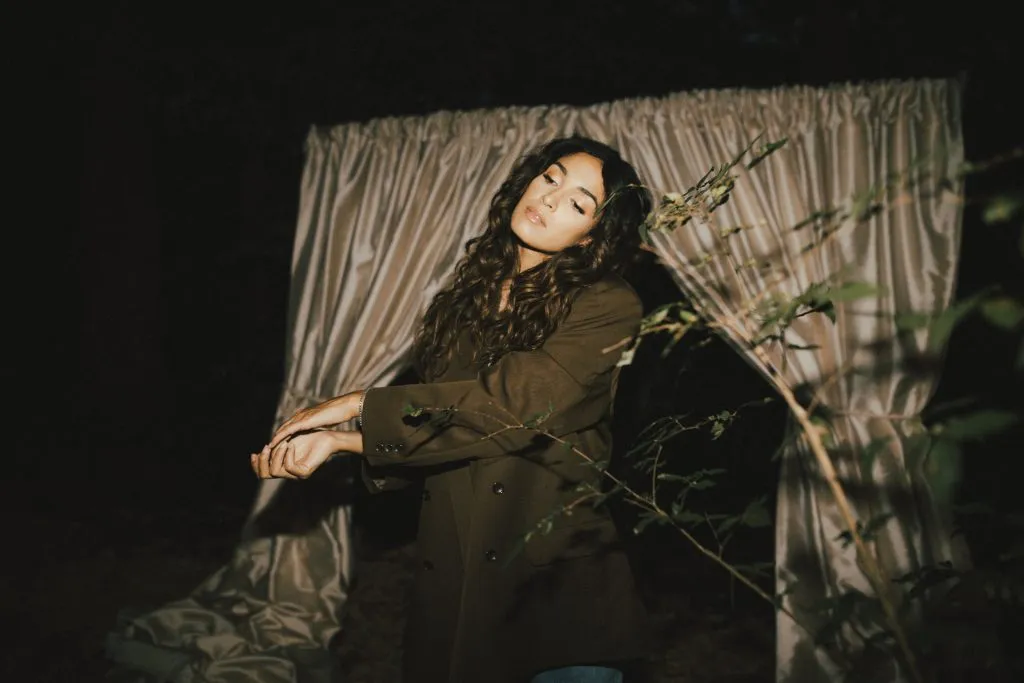 [EP] Curtain Call – MŌRIAH
With over 2-million streams as well as appearances on Good Morning America, That Sounds Fun podcast with Annie F. Downs, and I Am Second, MŌRIAH (Smallbone) releases a new EP entitled Curtain Call today (Oct 28).
In time for Hispanic Heritage Month (September 15 – October 15), this studio recording of her hit EP Live from the Quarry showcased elevated sound and vocals from the chart-topping Latin-American recording artist. MŌRIAH self-produced each studio rendition under her independent creative services company, Sanctuary Studios. Her focus with this release was to show singers and songwriters how to see their "indie artist" season as an opportunity to incubate the skills of engineering, distributing, and marketing their own music.
The American Idol alum, who is co-host and producer of K-LOVE/AccessMore's Hit Podcast BECOMING:us shares, "For many years, I was looking for permission to express the sounds I was hearing in my head. It wasn't until I decided to produce by myself that I was able to uncover my own healing."
MŌRIAH describes the production process this way: "Maybe you've heard these lyrics before. But not like this. Every rhythm element, synth sound, texture, bass line, and guitar strum came from my fingers. It's imperfect, it's messy, it's experimental and it's from my heart. To yours. Each song has come back for its 'Curtain Call.' To say thank you, in its most honest form, for your love, your friendship, and your honesty. You are known, seen, and loved."