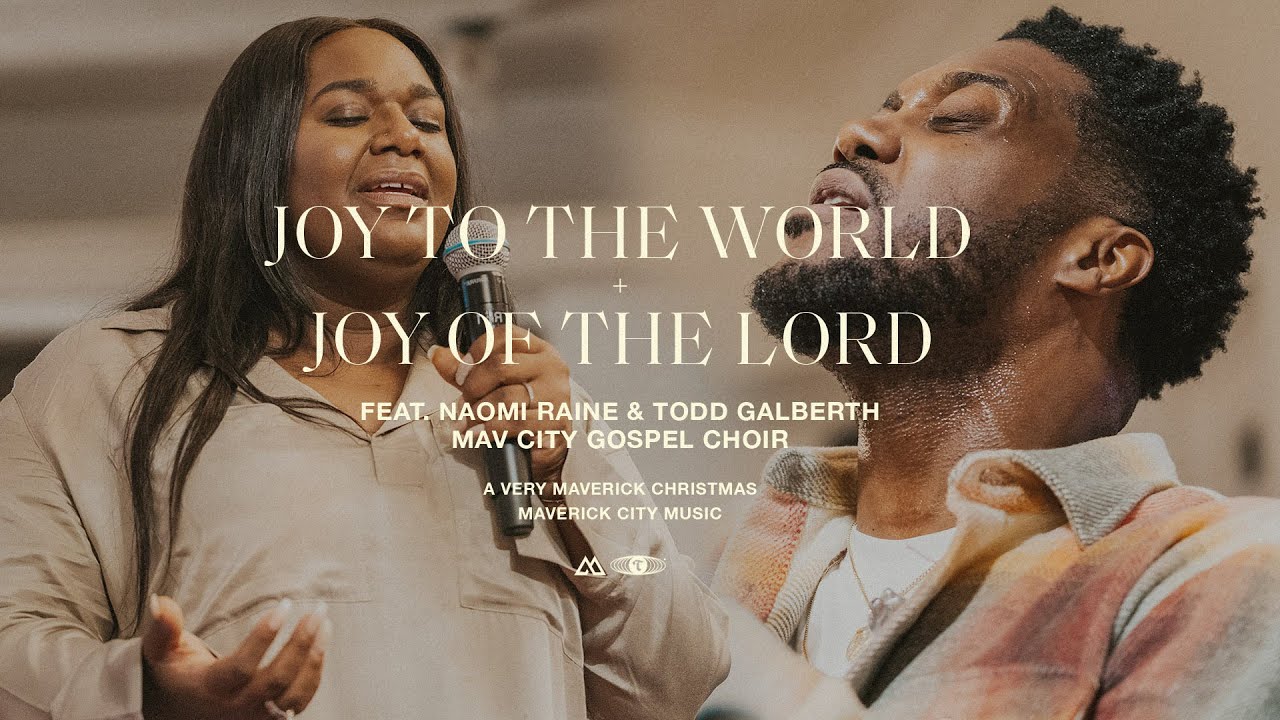 Download Mp3: Joy to the World / Joy of the Lord – Maverick City Music Ft. Naomi Raine & Todd Galberth
TRIBL official music video for "Joy To The World / Joy Of The Lord" featuring Naomi Raine, Todd Galberth & Mav City Gospel Choir.
"Joy to the World/ Joy of the Lord" was written by George Frederic Handel, Isaac Watts, Naomi Raine, Brandon Lake, Jonathan Jay, Dante Bowe & Kalley Heiligenthal. It is from Maverick City Music's newest Christmas album, A Very Maverick Christmas, available now!
Watch Video Below
LYRICS

Verse 1
Joy to the world
Joy to the world
Joy to the world! The Lord is come
Let earth receive her King!
Let every heart prepare Him room
And heaven and nature sing
And heaven and nature sing
And heaven, and heaven and nature sing
Chorus
The joy, the joy
The joy of the Lord is my strength
The joy, the joy
The joy of the Lord is my strength
Oh He is my hope
The joy, the joy
The joy of the Lord is my strength
Verse 2
Joy to the world
The Savior reigns
Let men their songs employ
While fields and floods
Rocks, hills and plains
Repeat the sounding joy
Repeat the sounding joy
Repeat, repeat the sounding joy
Verse 3
He rules the world with truth and grace
And makes the nations prove
The glories of His righteousness
And wonders of His love
And wonders of His love
And wonders of His love
And wonders, wonders of His love

Tag
Oh oh oh
More than a feeling burning in my soul
I've got His joy and it won't let me go

Oh oh oh
It's like a fire shut up in my bones
Not just a feeling it's a living hope

The world can't take it away