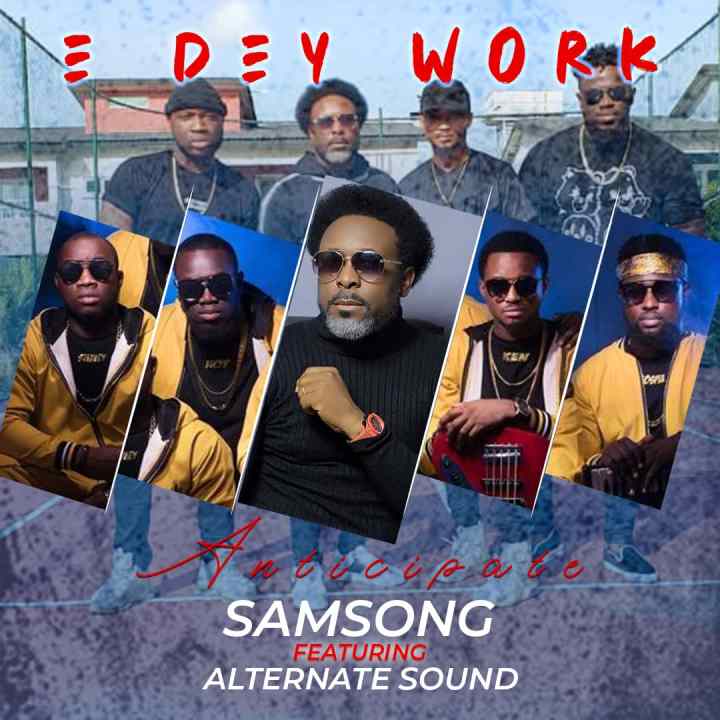 Download Mp3: E Dey Work (Remix) – Samsong Ft Alternate Sound
Indigenous award winning gospel artiste and music icon Samsong returns with a refreshing remix of his endearing hit "E Dey Work". Titled in Nigeria's local language "Pidgin English" E Dey Work which means "It's Working".
E Dey Work (remix) features acclaimed music band Alternate sound, taking the award winning hit a notch higher.
Beyond the groovy song it's filled with prophetic declarations. What you speak is what you see and become. E Dey Work reaffirms that you are the first prophet over your life.
Watch Video Below