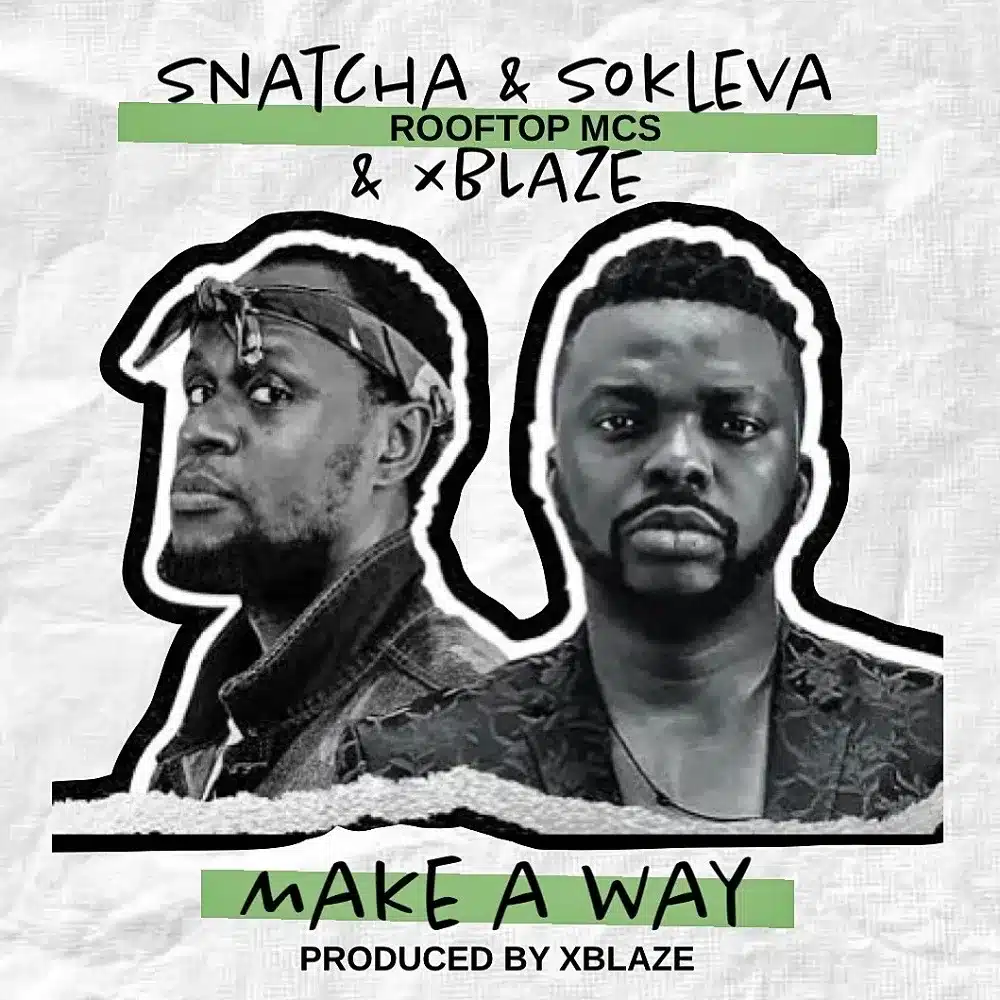 [Download] Make A Way – Snatcha Ft. Sokleva & Xblaze
There has been a cry that real hip-hop music is a rarity in these modern times and there's a thirst for that head-nodding dope track with thought-provoking lyrics.
Gliding from the rooftops, Snatcha teams up with fellow teammate from the legendary rap group, Rooftop MCs to save the day with the new hit single, "Make A Way".
The song is the first single from Snatcha's upcoming side project titled, "I Just Got Back From A Lot", an album that explores various genre of music. On this track, Snatcha explores going through dark days and several battles in his personal life, yet having the confidence to trust in God to make a way where there seemed to be none.
And blazing through with the dope hip-hop track is the ace producer himself, XBlaze who is widely renowned for working with several hiphop artists from around the world and this track re-echoes why he is one of the best in his craft.
The visuals for the video was shot and directed by Nikki Laoye & Snatcha for ShutterSnatcha.
Rooftop MCs fans and newcomers are in for a treat as the rap duo, Snatcha & Sokleva deliver their signature witty rhymes and wordplay, not leaving out the message of hope that no matter what you are going through –  "God will definitely "MAKE A WAY".
Make A Way – Snatcha
Watch Video & Download Audio Below;