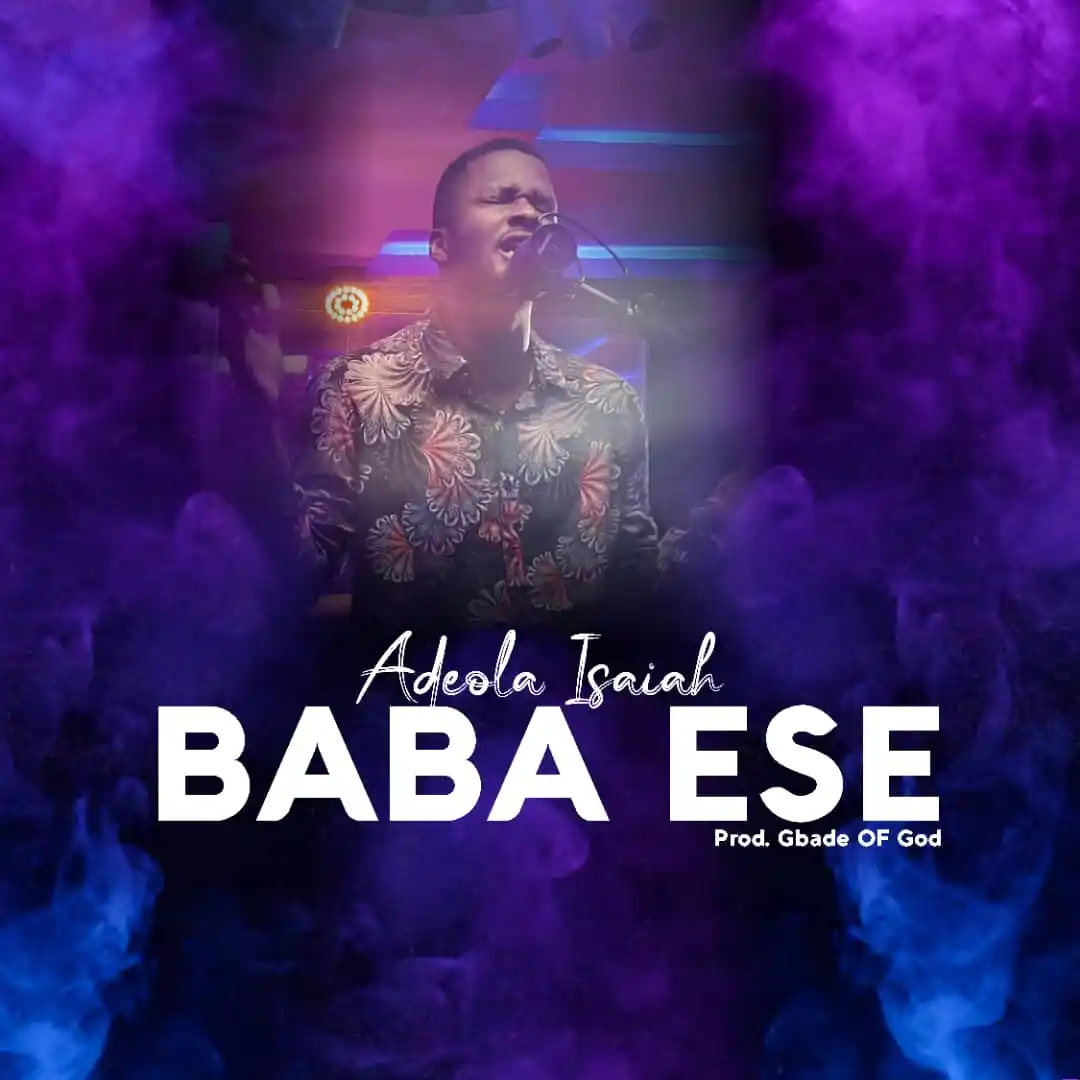 [Download] Baba Ese – Adeola Isaiah
Gospel music minister, Adeola Isaiah has released a new single titled "Baba Ese".
Baba Ese is a show of gratitude to God for keeping him (Adeola Isaiah) safe while he was growing up and for bringing him back to Christ after wandering from the fold of God. It also talks about the daily faithfulness of God to everyone who believes in Him. 
Adeola Isaiah is a Gospel Minister who believes in drawing people to a place of intimacy with God.
Watch "Baba Ese – Adeola Isaiah" Video Below;