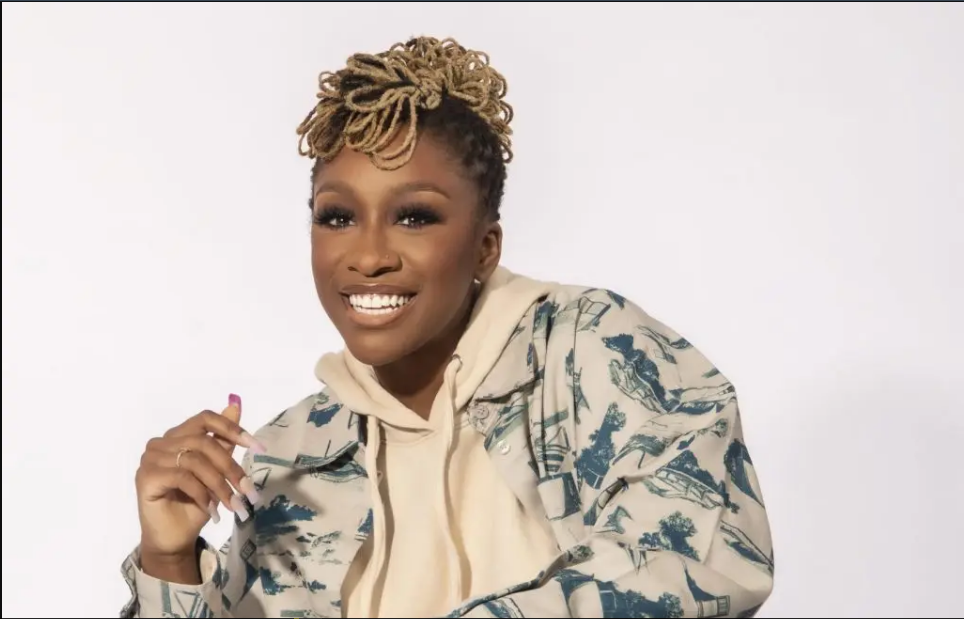 Blessing Annatoria Annouces Debut Album "Count My Blessings"
Blessing Annatoria, the 18-year-old Zimbabwe-born vocal powerhouse from Dudley and reigning champion of 'The Voice', today announces her forthcoming debut album "Count My Blessings". "Count My Blessings" will be released on 30 April 2021 via Universal Music, making Blessing the youngest ever winner in the show's history to release an album. The album's first single I Smile, an uplifting and empowering interpretation of the Kirk Franklin original,is out now [12.03]. Blessing Annatoria, Olly Murs' second winning act on the show, will perform her debut single live at 'The Voice' Final on Saturday, 20 March 2021. Her debut album is available now to pre-save or pre-order.
Fresh in everyone's minds, due to being crowned the winner of 'The Voice' only in November 2020, after a seven-month break filming due to the pandemic, Blessing Annatoria has firmly embraced this experience to show there truly is no stopping her. Recording her debut album remotely during lockdown with award-winning producer, arranger and songwriter Rupert Christie, who has worked with the likes of Jessie J, U2, Coldplay, Lianne La Havas and Lou Reed, as well as Blackbook Music, Blessing Annatoria is releasing "Count My Blessings" less than five months after winning the show.
The gospel infused "Count My Blessings" features a stunning selection of 14 songs, representing all facets of Blessing Annatoria as an artist. From re-imagined versions of her 'The Voice' performances, songs that have inspired and uplifted her, to hymns, which she has given a contemporary twist, Blessing Annatoria wants to bring different cultures together, spreading joy and happiness.
Blessing Annatoria says: "During this time of hardship and struggle, I wanted to release an album of encouragement and joy. I want people to feel uplifted and I really hope the songs and hymns will give people strength to pick themselves up and be happy again."
Speaking about extending her name from just Blessing, which she was known as on 'The Voice', she adds: "Annatoria is my middle name and actually the name of my dad's mum, my grandmother, who sadly passed away when my dad was young. I feel like the name represents me as an artist and my different backgrounds, which is perfect for the new album."
The upbeat and bouncy I Smile, an anthem to joyful resilience and optimism, is the poignant first single of Blessing's debut album, showcasing her soulful and show-stopping vocals. She is joined on the track by a remotely recorded choir led by Kingdom Choir's Wayne Hernandez, best known for performing at Meghan and Harry's wedding and who has worked with artists including Jay Z and Gorillaz.
The album's emotive and soul-stirring title track Count My Blessings, which Blessing Annatoria co-wrote, is a rich melodic message to have faith, spread kindness and to help each other. 'The Voice' fans will be thrilled with the inclusion of a beautiful new version of Blessing's winning song Angels by Robbie Williams, a powerful and emotional rendition of Westlife's Flying Without Wings, as well as an electrifying re-imagine of Mariah Carey's Without You, the track which secured Blessing her place in the final.
Representing her childhood and faith, the album also features three hymns with a close connection to Blessing Annatoria. As a young Zimbabwean, Blessing grew up singing hymns in church and she has been surrounded by them all her life, which is why it was so important to her to include them on "Count My Blessings", particularly the striking How Great Thou Art, which Blessing describes as her "family's song". All of the hymns have been given a contemporary twist and are set to introduce a new audience to their uplifting powers.
Blessing Annatoria wowed millions of fans across the UK and was crowned the ninth winner of 'The Voice' in November 2020. She now returns with her gospel-inspired debut album "Count My Blessings", which will be available on the 30 April 2021. Her first single I Smile is out now.