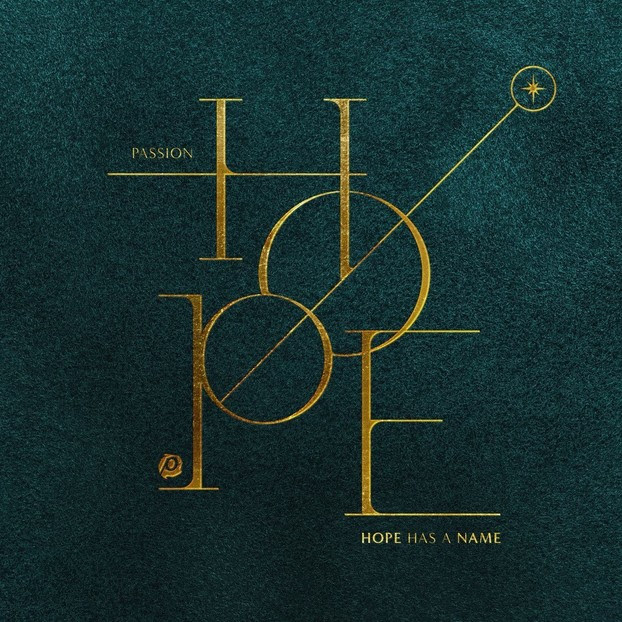 [Album] Passion Offers First Christmas Album 'Hope Has A Name'.
Today, sixstepsrecords/Capitol CMG's Passion presents their first ever Christmas album, Hope Has a Name, on all digital platforms. This special holiday offering was recorded in studio at Passion City Church in Atlanta. Hope Has a Name features Passion worship leaders Kristian Stanfill, Brett Younker and Melodie Malone along with friends Crowder and Chidima.
"We have wanted to create a Christmas album for many years, but just haven't been able to find the time as normally we are in full planning mode for Passion Conference," shares Passion's Kristian Stanfill. "With so many things being canceled and changed this year with the onset of COVID-19, one of the few blessings has been time. We had more time to dream, write and create what it would look like to make a Christmas record. The heart of this whole project is an invitation to come and find everything you need in Jesus. Come if you're broken / Come if you're searching / If you need healing / He's where you find it (lyrics from 'Hope Has a Name')."
"Although it is a daunting task to make new Christmas music, we wanted to write songs that help tell the Gospel story of God with us – stepping into our lives to rescue us – songs that explode in worship in wonder and awe," continues Passion's Brett Younker.
With this year bringing so many uncertainties across the globe, Passion felt this was the perfect time to create a special project to help listeners express their love and devotion to God during the holiday season. Passion teamed up with others in the worship community for co-writing and production including Jacob Sooter, Matt Maher, Jeff Pardo, Sean Curran, Stefan Cashwell, Kirby Kaple of Housefires and Aodhan King and Ben Fielding of Hillsong Worship. Hope Has a Name features five original songs and two classics including the reimagined "O Come All Ye Faithful (His Name Shall Be)" with a new bridge
Get Album Here