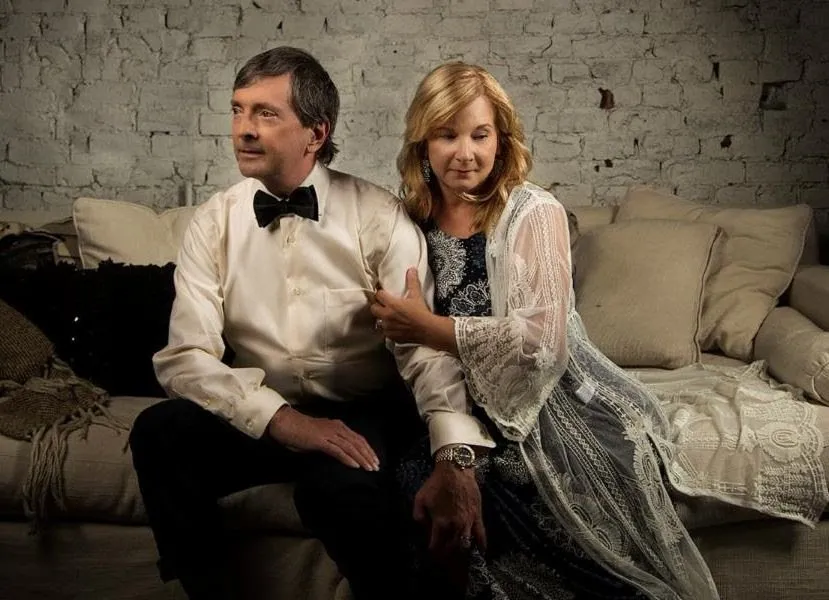 Alabaster Grace's "Alleluia, Christ Is Born" Impacts Radio
"Alleluia, Christ is Born!" the debut Christmas single from husband and wife duo Brad and Joanie Perry, better known to fans as Alabaster Grace, is gaining traction at Christian radio with more than 43 stations already placing the song in rotation following its release from Westar Media Group.
"Alleluia, Christ is Born!" is the highly anticipated follow-up to the duo's most recent single, "Wait Upon the Lord." The new Christmas hymn, as well as its accompanying lyric video, reveals a deeply reverential, acoustic rendition of classic Christmas themes which encourages listeners to embrace the quiet mystery of the birth of Christ.
"Alabaster Grace's new Christmas single is a great song to celebrate Jesus' birth!" says Westar Media Group's Kathryn Livingston. "This is a wonderful song for the holiday season."
Alabaster Grace's Brad Perry, a highly decorated former NASA rocket scientist, and his wife, Joanie Perry, a dedicated educator, worked together with Corey Pavlosky, founder of Pipe Dream Studios, who served as the producer and recording engineer for "Alleluia, Christ is Born!" to create the tender acoustic rendering for this special Christmas song.
"Working with Alabaster Grace was a pleasure from beginning to end, keeping the authentic and guitar-centered presence of the song while enhancing it with orchestral instruments. It was a blast working together as a team on this beautiful song!" says Pavlosky.
"On a cold morning, while reflecting upon the birth of Jesus, a moving melody emerged with the simple words, "Alleluia, Christ is born," says Brad Perry. "These words became the chorus of a song that declares the birth, death, and resurrection of our Lord Jesus Christ."
"I wanted this song to have a contemplative and calming feel reminiscent of "O Come, O Come Emmanuel," adds Joanie Perry. "I personally love that the bridge offers the hopeful plea, 'Holy Child, shine on us.'"
The arrangement, which highlights Joanie's voice and Brad's classically influenced acoustic guitar, draws its inspiration from the bookend scriptures of Matthew 1:23 NIV — The virgin will conceive and give birth to a son, and they will call him Immanuel (which means "God with us"), and Romans 6:23 ESV — For the wages of sin is death, but the free gift of God is eternal life in Christ Jesus our Lord.
"As people experience our first Christmas song, our hope is that they take time to reflect on the essential message: Alleluia, Christ is born, and He is Lord!"
To stream Alabaster Grace's new single, "Alleluia, Christ is Born!" click here.