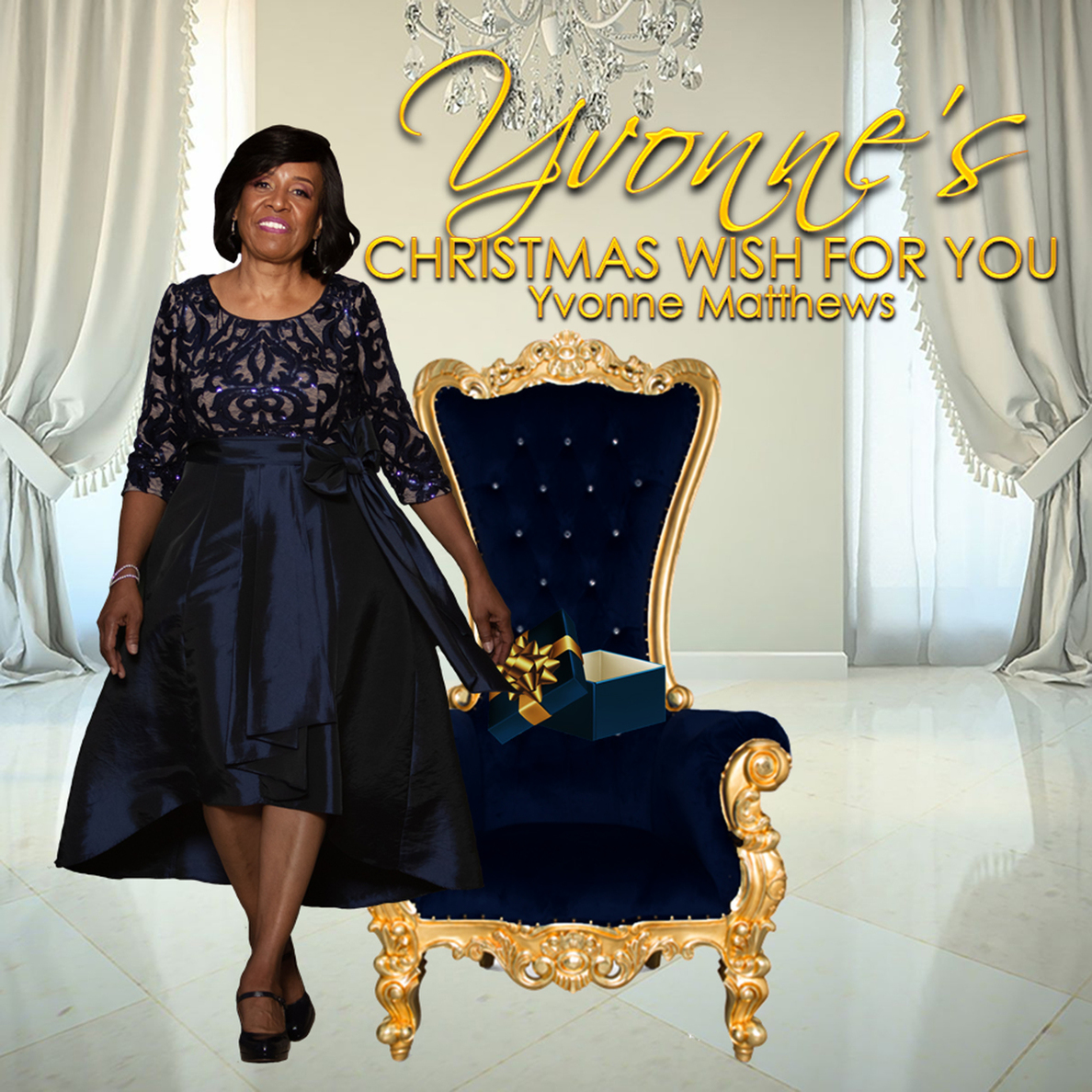 YVONNE MATTHEWS RELEASES A SOULFUL HOLIDAY ALBUM YVONNE'S CHRISTMAS WISH FOR YOU
Yvonne Matthews is an anointed singer, songwriter, musician, and minister of music at Nazaree Full Gospel Church in Mobile, AL. She is an educator who has also toured Europe sharing her musical gifts. Earlier this year, Yvonne release her debut album GLAD which has brought her Gospel music career great visibility and performance opportunities.
Her "Glad" music video garnered over 1 million views and her single "I Owe You Me" garnered over 603,000 views on her Facebook artist page, and on her Official Yvonne Matthews Music YouTube channel. With this exposure and success, Yvonne has continued moving higher by releasing a Christmas EP YVONNE'S CHRISTMAS WISH FOR YOU.
"My Christmas album feels like a newborn baby," Yvonne shares. "The excitement of preparing for its arrival and then the joy of putting my eyes on the completed project have given me renewed hope and a new resolve. As stats on the pandemic kept getting worse, I was inspired to record a CD for the holidays. However, I didn't want this project to be your typical recording of Christmas songs. I wanted it to be one that captures the attention of all ages and those who appreciate different styles of music."
YVONNE'S CHRISTMAS WISH FOR YOU is produced by Rogest "Rosco" Carstarphen, (Jonathan McReynolds, C. Ashely Brown-Lawrence, Doe) and includes a mix of Gospel, Soul and Jazz arrangements. The album is available now on all digital outlets and features the single "My Christmas Wish".

You can experience Yvonne's holiday album live. Yvonne and Stellar Award-winning artist Phillip Carter will present a live concert "The Hope Of Christmas" on Sunday, December 6 at 7:00PM CST. The virtual event will include Christmas music and narration. Tickets for "The Hope Of Christmas" are available on Eventbrite .
Yvonne concludes, "I'd love for you to join us for the virtual concert and include this CD in your holiday collection for years to come because it will make each Christmas feel new, yet nostalgic. There is hope. This is my Christmas wish for you!"
Listen To "My Christmas Wish" below;